Cross-cutting Capacity Development Project
The Environmental Protection Agency (EPA) has held a one-day project result conference to present the National Capacity Self-Assessment (NCSA) and action plan. At the conference, special remarks of support were made by officials from the United Nations Development Programme (UNDP), Willie B. Davies, Program Analyst, the President of the United Methodist University, Yar Donlah Gonway-Gono, and James M. Kermue, Jr., Programme Officer, British Embassy, who thanked EPA and partners for the level of work done over the years, and said the United Kingdom (UK), will continue to explore partnership opportunities for supporting Liberia's development agenda. As a leading conservation institution, the Society for the Conversation of Nature of Liberia (SCNL) attended the conference and remains supportive of conserving nature and the environment.  
 Randall M. Dobayou, Deputy Executive Director, EPA said over the past years, EPA has been working with partners to identify capacity gaps relative to fully implementing the obligations of the Rio Conventions, and meaningful progress has been made in closing the identified gaps. He shared that NCSA draws from two major interventions. First, a National Capacity Self-Assessment was conducted in 2006. The process identified a list of capacity gaps that could hinder or limit the country's ability to attain obligations of the Rio Conventions.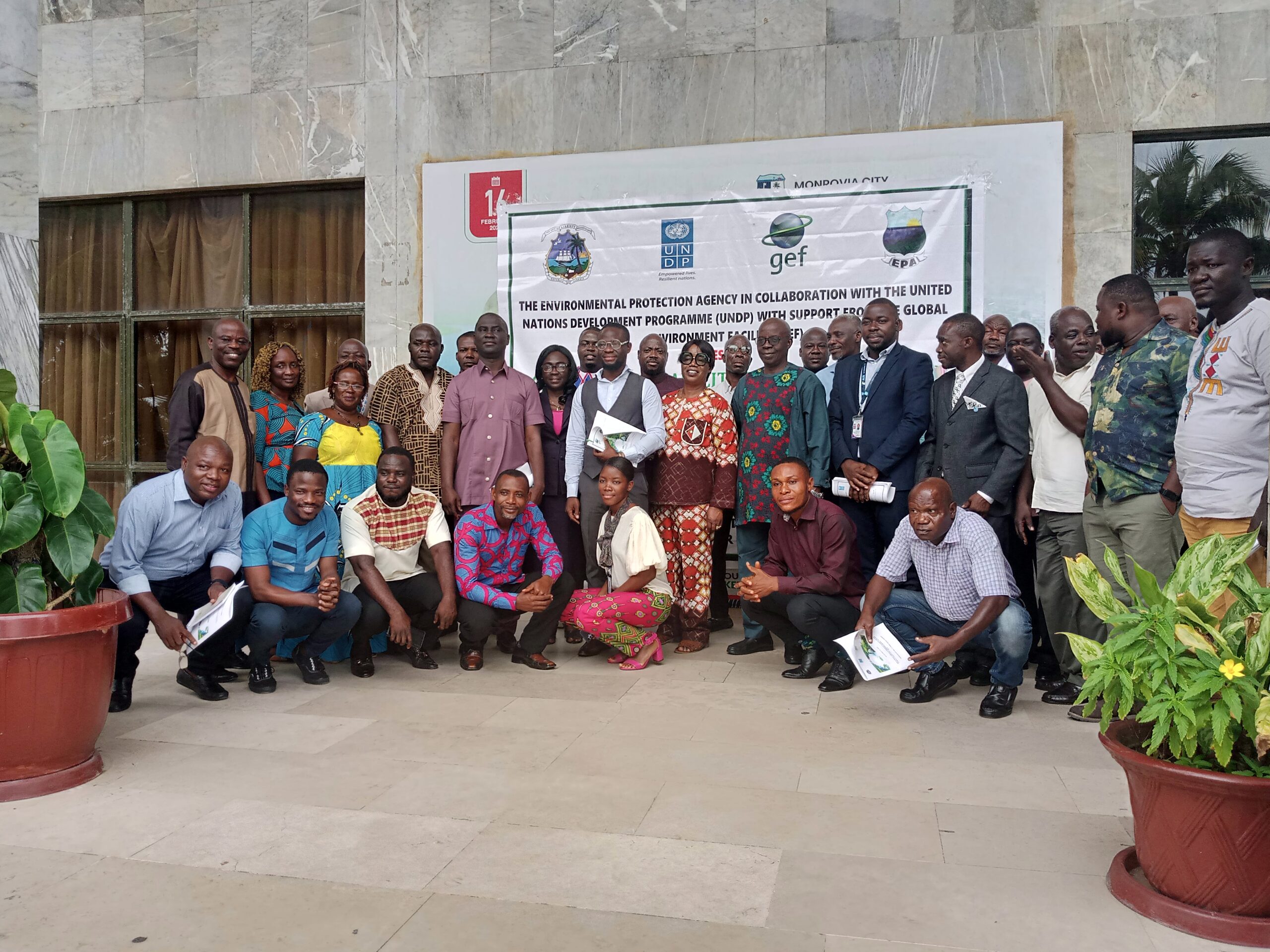 "As a result of such initiatives, the country has been working with its partners to close some of the capacity gaps listed in the 2006 NCSA. Second, UNDP has been working with the Government of Liberia (GoL), through the EPA to implement the Cross-Cutting Capacity Development (CCCD) project, which is funded by the Global Environmental Facility (GEF)," Mr. Dobayou said.
He extended thanks to #UNDP and #GEF) for their support, and added that the four-year project had the goal of helping Liberia to make better decisions to meet and sustain global environmental obligations, such as goal required the country to have the capacity to coordinate efforts, as well as best practices for integrating global environmental priorities into planning, decision-making, and reporting processes.