Spreading conservation messages for the preservation of Liberia's forests
The Society for the Conservation of Nature of Liberia (SCNL), and Wild Chimpanzee Foundation (WCF) hold the 6th edition of the Liberia Nature Talk, under the theme: "Protecting Liberia's wildlife through community engagement and improved law enforcement". SCNL's mandate is to educate, encourage and assist civil society understand the need and patterns of conserving nature, and to build consensus on effective management of biodiversity by ensuring the use of natural resources is sustainable and that biodiversity is effectively managed and appropriately utilized.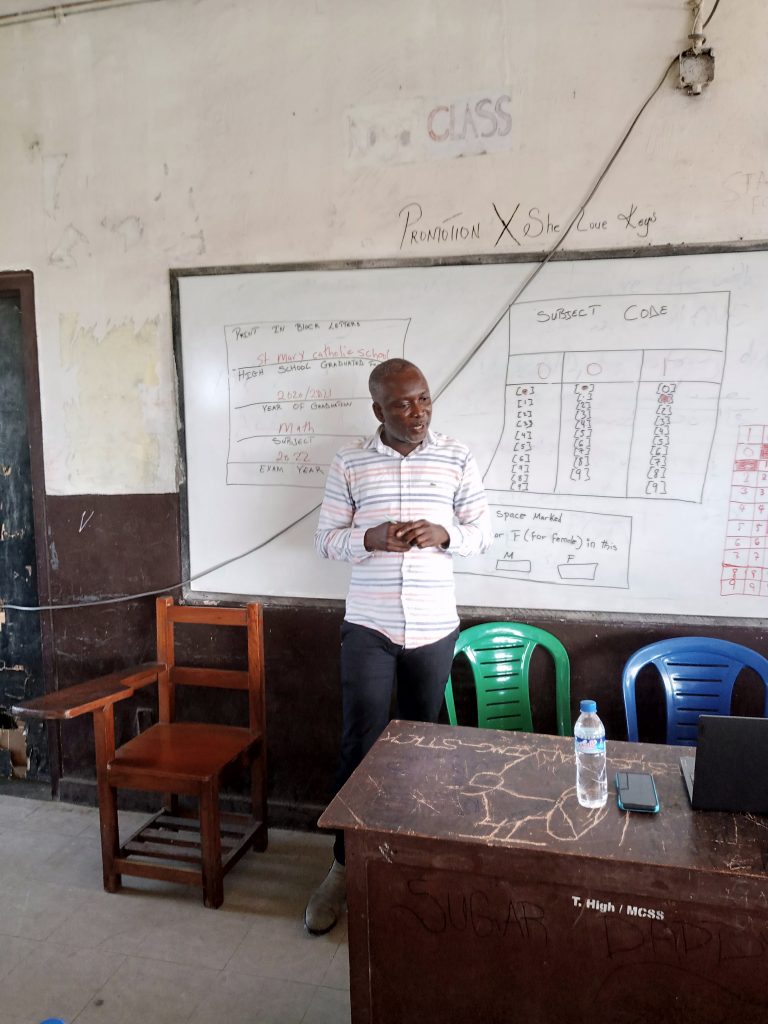 As part of activities climaxing the Illegal Wildlife Trade (IWT) Project, with the support from the European Union (EU), Liberia Nature Talk features (mid and advanced) career professionals in conservation to share their research and Conservation work experiences with the public on the importance of environmental conservation. It is also meant to create awareness among grade school students, and biodiversity conservation students at various universities and create a platform to discuss emerging conservation issues, and provide the space for learning.
The 6th edition of the Nature Talk Liberia was held at the William V. S. Tubman High School, and Edward Appleton, Manager, Wildlife Confiscation and Anti-Smuggling Unit of the Forestry Development Authority, presented on National Wildlife Crime Task Force; Peaches S. Cummeh, Awareness officer at the Ecotourism Division and the Supervisor/Community Volunteer Program at the Forestry Development Authority (FDA), presented on Community Volunteer Program to support bushmeat sellers who want to exit the bushmeat business, with support from WCF, and Gordon Sambolah, Senior Research Technician, coordinating the Illegal Wildlife Forest Crime Project at SCNL, spoke on National Community Ecoguard Program, with support from WCF/FDA/RSPB.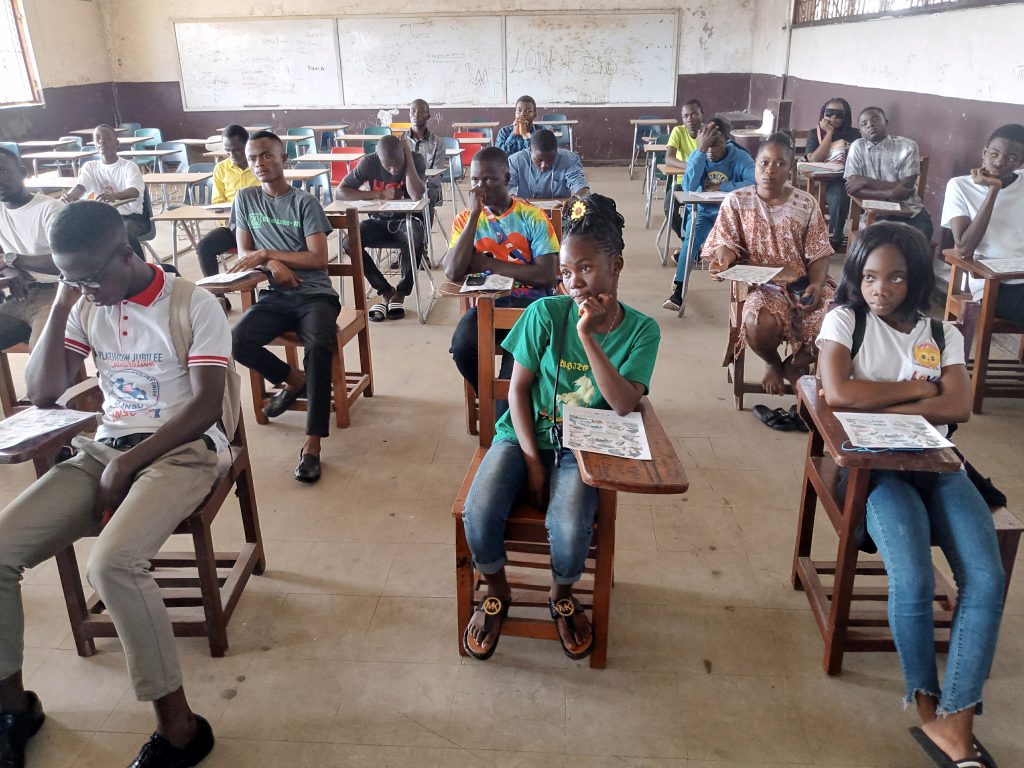 The one-day event, which took place on July 29, 2022, was very interactive, and the students asked several questions and the presenters answered accordingly. The speakers encouraged the students to take interest in conservation, and help to protect the forests of Liberia. Mrs. Cummeh lay-out the steps the FDA has taken to work along with bushmeat sellers on how to stop the selling of bushmeat, while SCNL Sambolah explained the processes of gathering information in the forest using SMART technology, GPS, compass, etc.
Earlier on, Dr. Annika Hillers, Country Director, Wild Chimpanzee Foundation (WCF), said they have been working together with the Government of Liberia (GoL), through the FDA to ensure Liberia's forests can be used for a sustainable economy. "It is good we are working with the communities all over Liberia, but you are the future generation, and it is good that we can reach out to you, (the students) so that you can get ideas on conservation to share with classmates, schoolmates, families, and friends. Some of you may be interested in conservation work, this is to also enlighten you…". In a closing remark, SCNL