Showcasing Liberia's rich tourism environment, finding new ways for improvement
It was a joyous moment when the Society for the Conservation of Nature of Liberia (SCNL), joined officials of Government from the Ministry of Information, Cultural Affairs and Tourism (MICAT), local authorities, students, foreign partners, citizens, women's groups, cultural performers, comedians, and heads of businesses, as well as well-wishers, in Sanniquellie, Nimba County for the celebration of World Tourism Day. A celebration every year on the 27th of September, this year began with a parade that included students, MICAT officials, and heads of tourism agencies in the country. Before the parade, flags of Liberia, Ghana, and Guinea were hosted to show they were countries that initiated the founding of the Organization of African Unity (OAU), now, the African Union (AU). Also, the National Anthem of Liberia was played to reflect on the then OAU's history.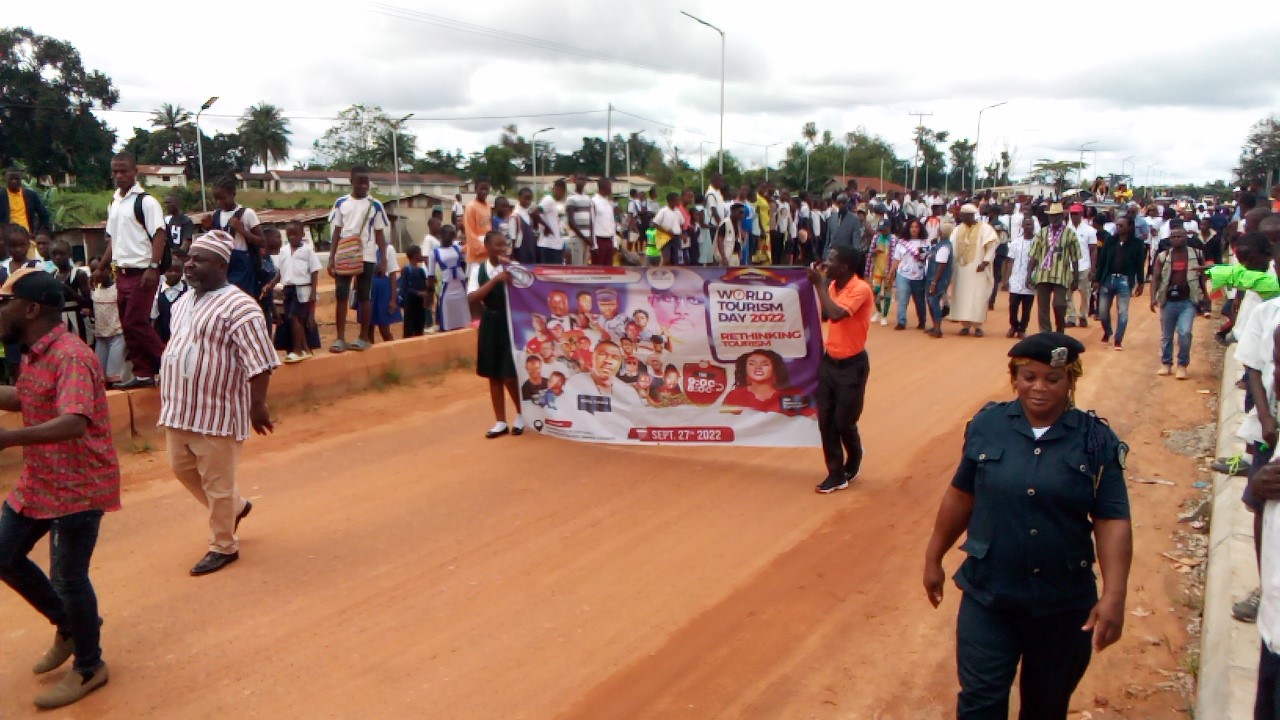 "Rethinking Tourism" was the theme for this year's celebration, and it was particularly meant to reawaken the tourism industry of Liberia. Organized by MICAT, and in collaboration with the Liberia National Tourism Association (LINTA) and its member organizations, the event shows Liberia's rich tourism sites, the nation's tourism service providers, conservation organizations, ecotourism service providers, and traditional and cultural performances.
During the indoor program, Sanniquellie City Mayor, Hon. Mariama Kamara welcomed the guests and said the celebration was essential to boost Liberia's tourism industry. Assistant Minister for Tourism, MICAT, Hon. Princess Turkolon, introduced the program. She said, "The World Tourism Day celebration was celebrated globally, and the day was recognized as one of the pillars of national development". In a special remark,James Desmond, Liberia Chimpanzee Rescue Center, (LCRC), said although not many tourists come to Liberia as compared to other countries, it has very unique opportunities to be explored to better attract tourists to the country.
Delivering his Keynote, Alvin T. Scott, Student, Sabena School of Tourism, outlined the significance of the day and the benefits to Liberia. He added that in 2022, tourism has made progress and will continue to bring people together. He, however, noted that it is important for the government and all concerned parties to start [rethinking tourism] through inclusiveness and in support of President George Weah's pro-poor agenda.