Creating jobs, improving livelihood
The Government of Liberia (GoL), through the Forestry Development Authority (FDA), USAID, the Management of Libassa Ecolodge and West Africa Trade and Investment HUB, on October 8, 2022, broke ground for the establishment of the Warkolor Forest Ecolodge. The 1844 hectares of forest protected through a sustainable ecotourism partnership, when established will provide direct employment, capacity building, women and youth employment, indirect income from local purchases of food, arts and crafts, construction materials. The project will also provide direct revenue for the government, community projects, boost local economy, domestic visibility for RobertSport, more income for businesses in RobertSport and international visibility for Liberia.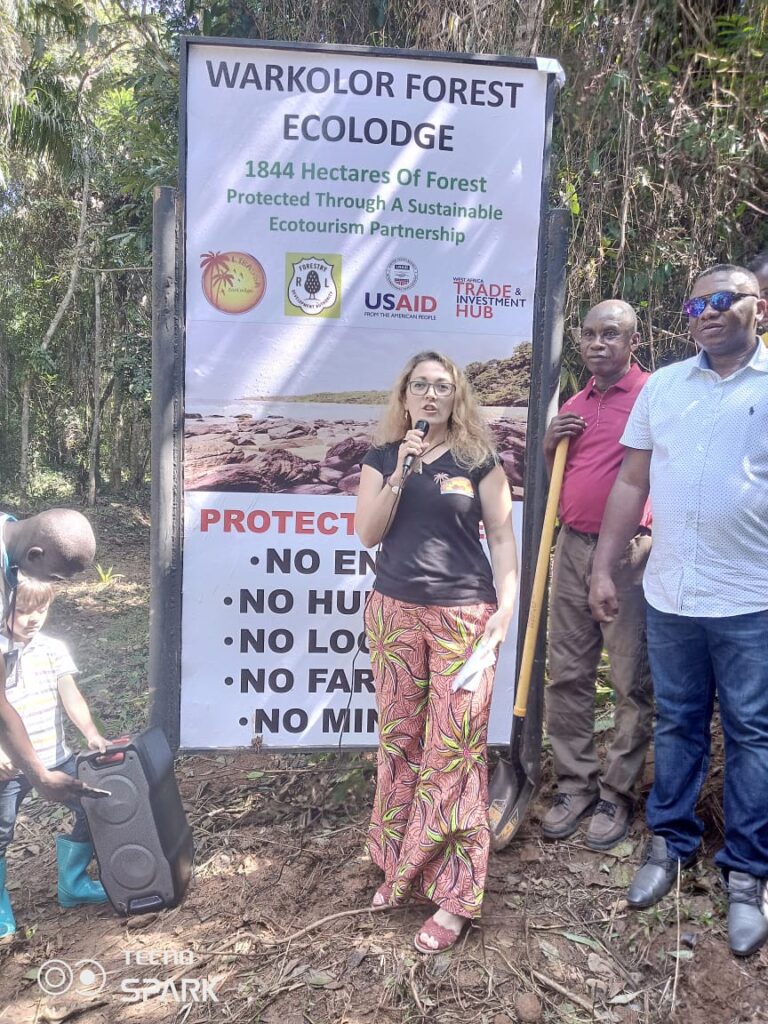 During the ceremony, FDA, Libassa Ecolodge, USAID and West Africa Trade and Investment HUB signed an agreement for the established of the project. Rudolph Antoune, Proprietor and Project Director, Libassa Ecolodge gave an overview of the project, and stated that the project will further provide training and job opportunity for the citizens, support government in the fight against illegal farming, logging, hunting and fishing.
FDA Managing Director, Hon. C. Mike Doryen, agreed that government supports the project because of its expected outcomes. "We are therefore calling on everyone especially community dwellers to support this project because it is very beneficial to all," he shared.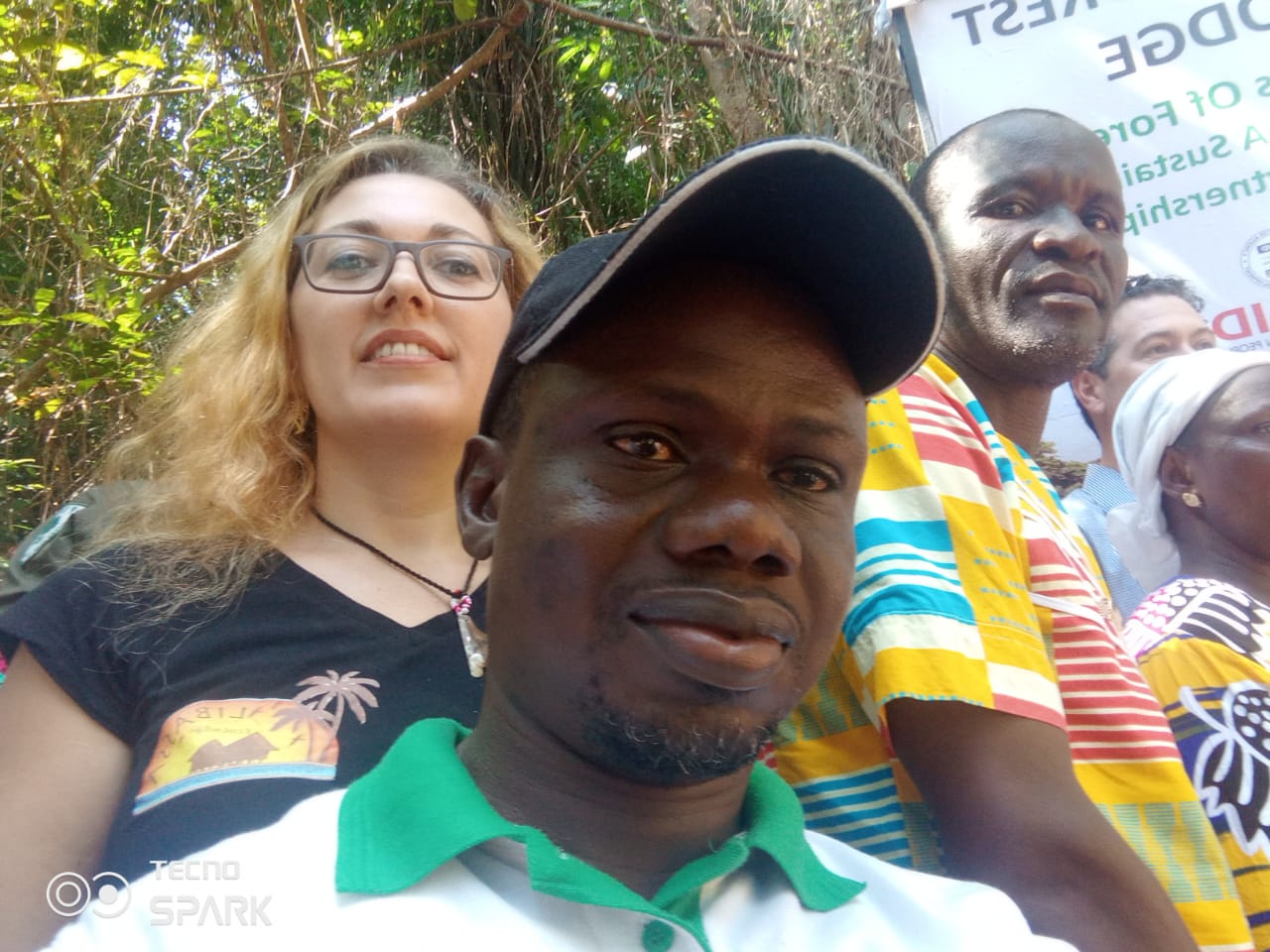 Paramount Chief, Hadji A. Sombai reaffirmed the commitment of the communities to work along with the project team form full establishment of the project. "We have happy for Warkolor Ecolodge, the project will create job opportunities for both educated and uneducated. At least, the citizens will benefit from this project, and we are committed in ensuring, it is successful".
Dr. Annika Hillers, Country Director, Wildlife Chimpanzee Foundation, remarked on behalf of all NGOs, thanked the GoL, and partners for their far sightedness and promised their commitment in supporting the project.
SCNL Joe Gartor, attended the ceremony and proxied for SCNL Executive Director, Mr. Michael F. Garbo.