The Society for the Conservation of Nature of Liberia (SCNL), the Environmental Protection Agency (EPA), Conservation International (CI), the UNDP-sponsored Gbehzohn Eco-Brigade, and conservation partners joined the rest of the world in celebrating World Environmental Day on June 5, 2023. The celebration took place in Buchanan, Grand Bassa County, under the theme: Solutions to Plastics Pollution.
There was a welcome remark from Hon. Moses D. Hyanes, City Mayor, Buchanan, and special remarks from Dr. Mary Weah, Flora and Fauna International (FFI), Johnson G. Koikoi, Environmental Education Officer, SCNL, Hon. Randall M. Dobayou II, Deputy Executive Director, EPA, and Dr. Peter Mulbah, Country Director, CI.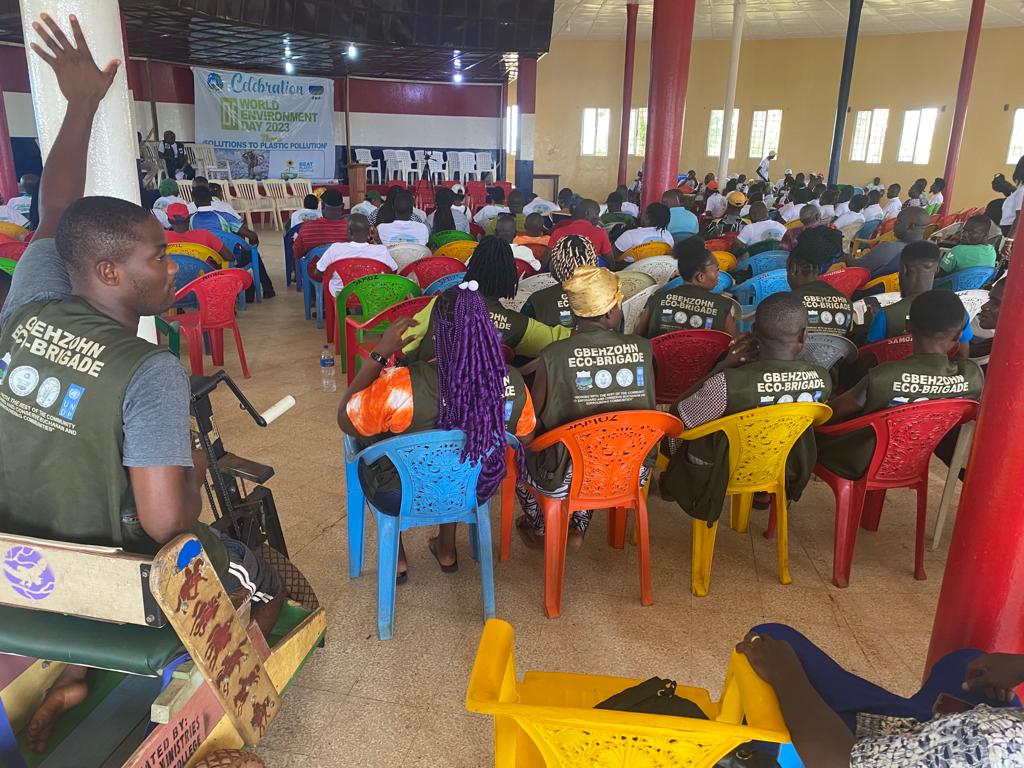 During the programme, the University of Liberia (UL), the Pros VS CEPRESS International University, and the Coins debated the topic: Is binding plastics a solution to plastics pollution? The debate was tense and highly interactive, and competitive. With loud cheers from the audience, the UL gained courage and strength to emerge as the winner with 24.5 % against CEPRESS International University with 23%. Both universities were awarded tokens, medals, and certificates of participation.