Enhancing Conservation Management and Biomonitoring Techniques
The need for strong participation of local communities in the management of natural resources is well understood and recognized in Liberia. The Forestry Development Authority (FDA) and partner organizations have made considerable efforts in recent years by establishing Protected Areas of the forests. However, the forests are threatened by illegal hunting, mining, subsistence farming, etc. May 12-17, 2023, in order to understand the distribution of the key landscape species and the threats affecting them, the Society for the Conservation of Nature of Liberia (SCNL), and Community Based Forestry and Protected Area Management (CBFM) have trained 27 community members as [Community Eco-guards] in Conservation Management and Biomonitoring Techniques in Lofa County.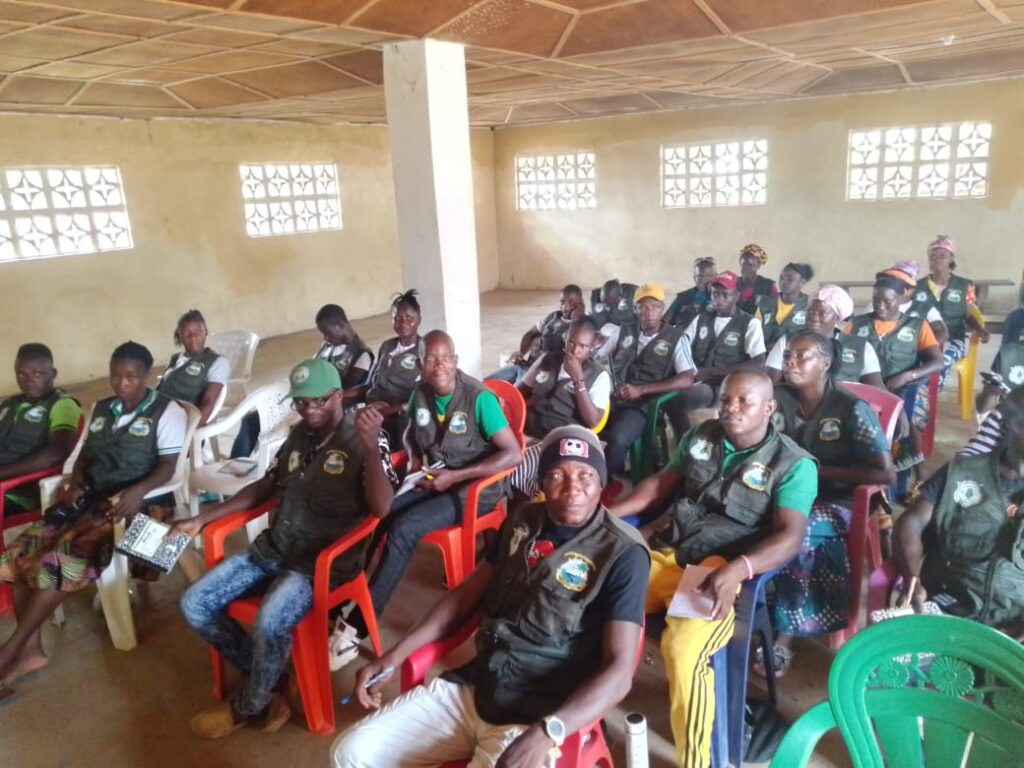 The Community Eco-guards, which comprises 13 females and 14 males are to provide support for conservation initiatives, Sustainable Livelihood Incentives for forest fringe communities, build local capacities, and provide direct benefits for those community members participating in conservation and monitoring activities and thereby reducing the threats to the forests. The newly trained Eco-guards will carry out regular Surveillance and awareness patrol within the Foya Proposed Protected Area (FPPA), collecting biodiversity and threat data.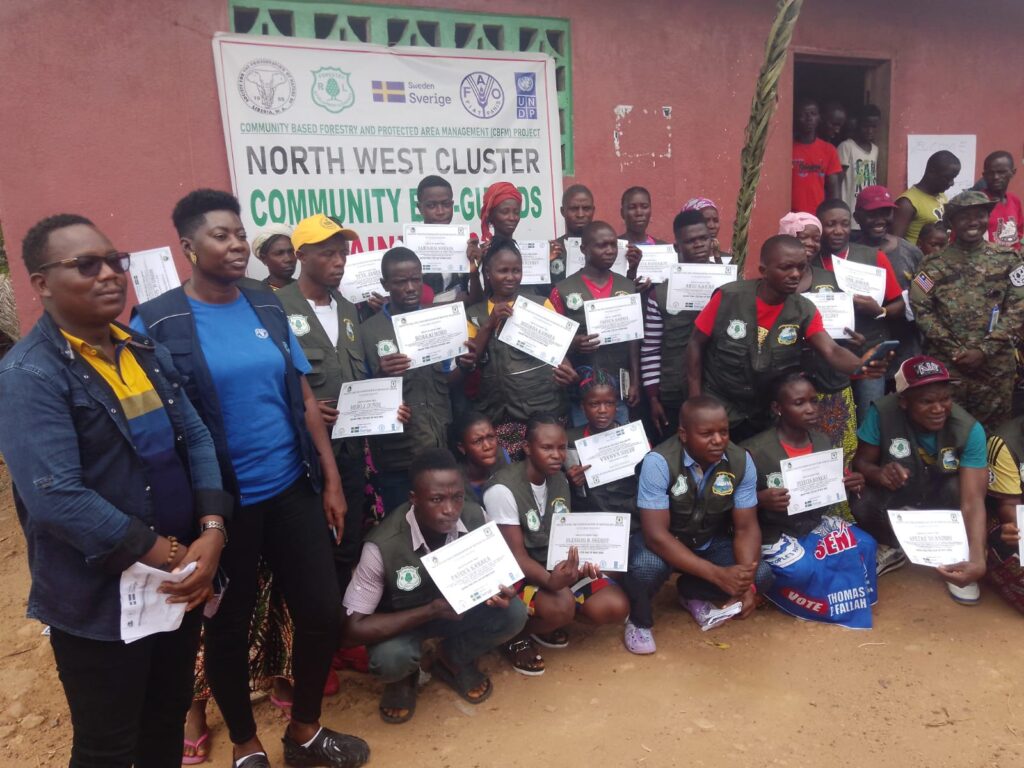 SCNL, UNDP, FAO, Swedish Embassy, and FDA visit Project Sites in Lofa county
…Community empowerment, forests protection
Meanwhile, on May 16, 2023, SCNL Executive Director, Mr. Michael F. Garbo, led very high-profile delegations from the United Nations Development Programme (UNDP), Food and Agriculture Organization (FAO) of the United Nations, Swedish Embassy, and FDA to Lofa County. Lukasu, where the team arrived on May 17, 2023, and was warmly received by the local officials including, the District Commissioner, Hon. Anthony S. Armah.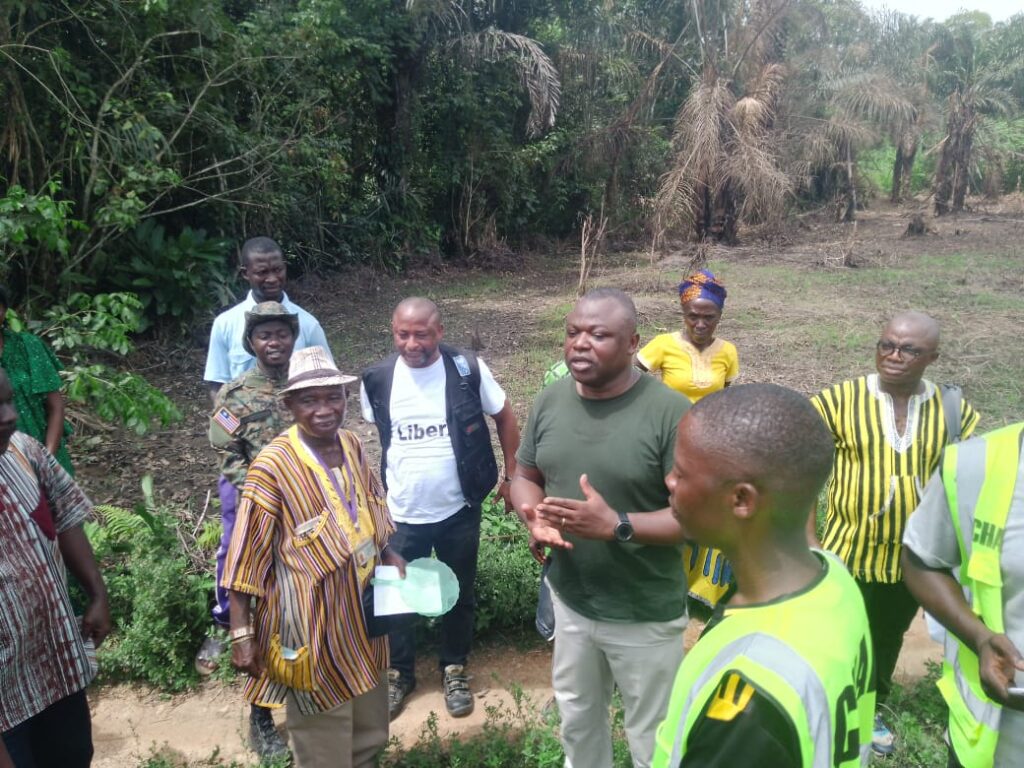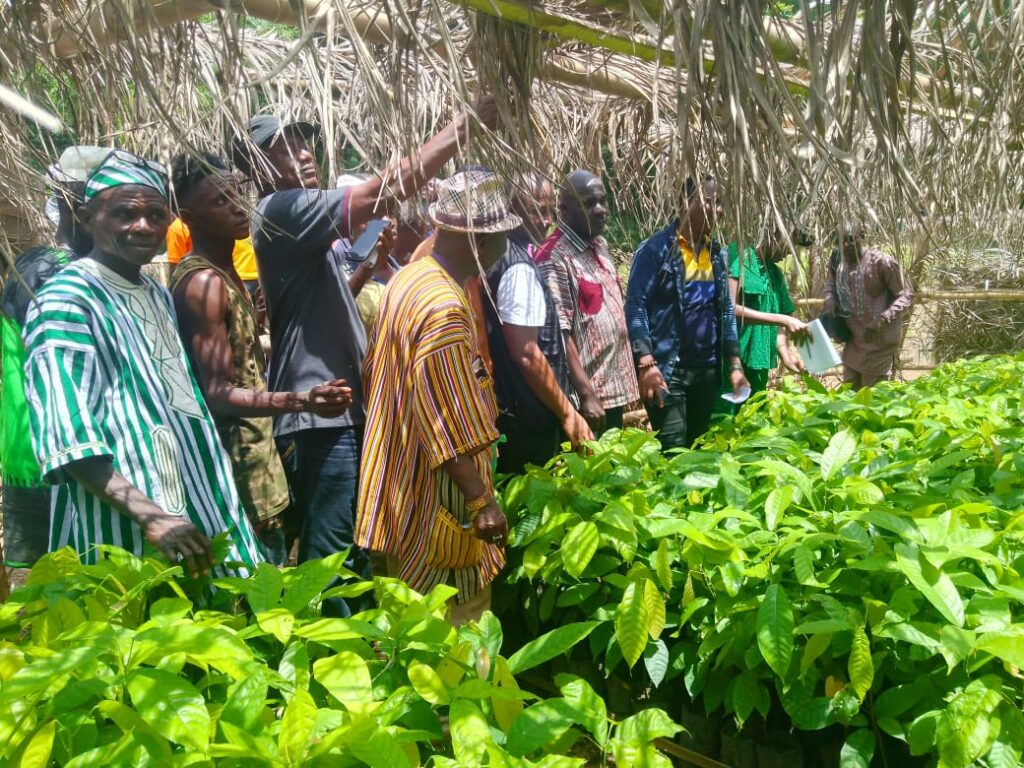 The guests were welcomed traditionally, with a white chicken and kola nut folded in a white sheet, presented precisely to Mr. Garbo, as a token of clear heart from the traditional leaders to the guests. The town Chief of Lukasu Mr. Blama Kollie, said they were happy to receive the high-power delegates in Lukasu.
"This is the first time we have received high-profile guests. We are happy and we really love the project that SCNL and partners have established here in Lukasu. Our citizens are really happy about the livelihood project, and we will take care of the project, we are happy that SCNL passed by all the other towns to come to Lukasu, far in the jungle, it is a blessing from Allah to us, we appreciate SCNL and partners a lot for this opportunity," he said.
Representatives from UNDP, FAO, Swedish Embassy, making remarks thanked the people of Lukasu for the warmest welcome. UNDP Program Manager, Abraham Tumbey, said, "We will make sure what we have started here is sustainable, UN cares for the people of the world we will continue to support the people of Lukasu".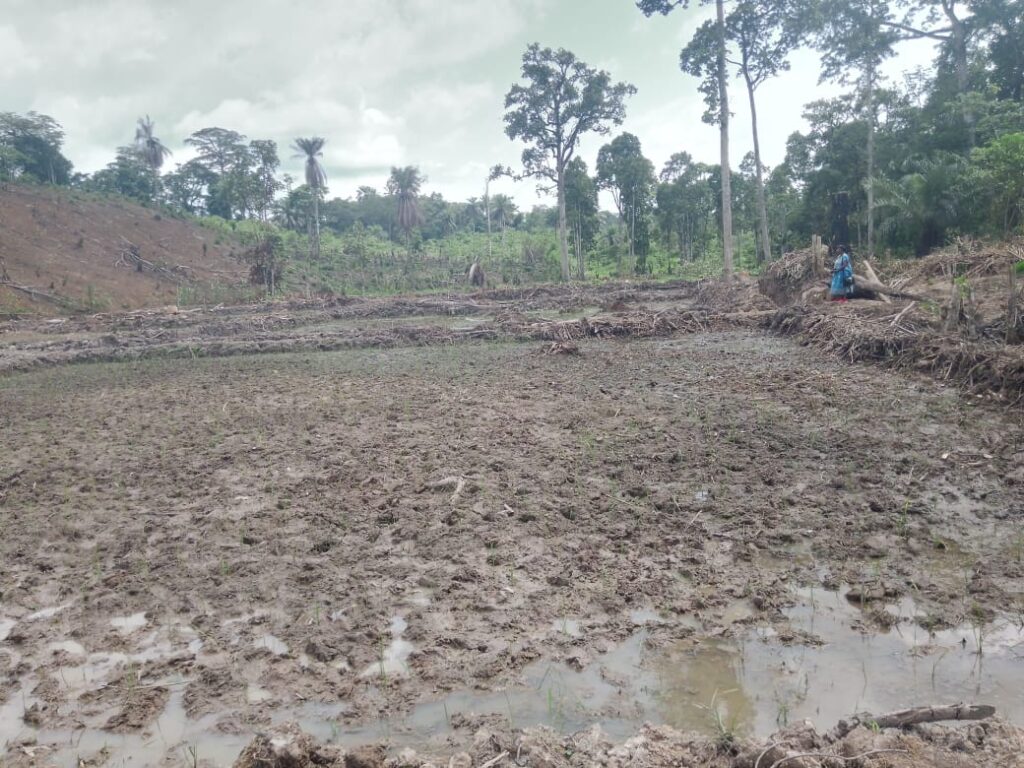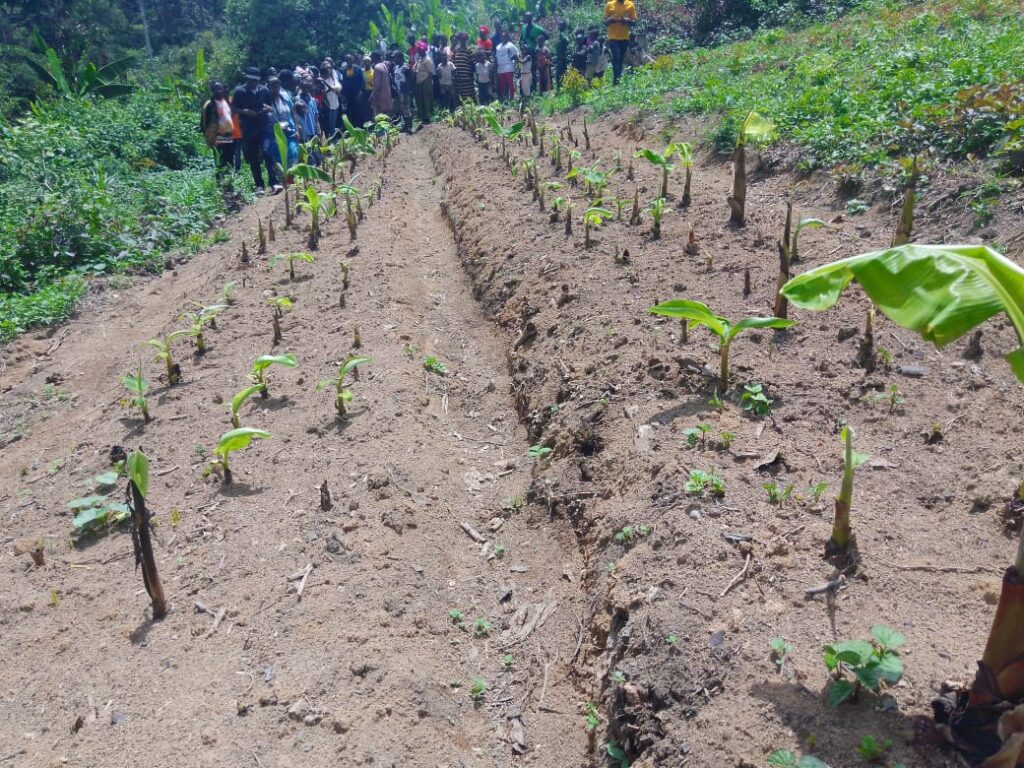 FAO Assistant Representative Program, Octavius Quarbo, promised FAO will continue to work with partners UNDP, FDA, and SCNL to sustain those livelihoods projects SCNL has established in Lukdasu. "I feel really happy to be here in Lukasu… when the commissioner was speaking, he made mentioned livestock (cattle rearing), we will work with our partners SCNL, UNDP, and FDA to join you, the (beneficiaries) to make an impact here".
Swedish Embassy,I want to say thank you again, there is a certain thing we are key with, which is women's participation, if you plan a program we can't see women in that program we don't really think good about it, but today I was very impressed to see more female Eco guards, we say thanks to SCNL, FDA, UNDP, & FAO, we will continue to do what we can to help support the project in the jungle, UNDP, FAO & SCNL thanks for choosing Lukasu town to be part of the CBFM project.
Program Officer, Environmental Climate Change and Natural Resources appreciated the willingness of the people of Lukasu to work with the FDA in protecting the forest. "We will continue to ask our partners for more livelihoods to come to the various communities. My advice to you is, as those livelihood projects come into your community, please make them your own, Lukasu people you need to show ownership of the project".
Mr. Garbo assured the people of Lukasu that SCNL is here to stay. "We will continue to provide the necessary support, let's work together to conserve the forests". He also turned over the trained 27 Community Eco-guards to FDA Regional Forester, Madam Ruth Varney, who thanked SCNL and its partners for a job well done. The high-power guests then toured the various livelihood nursery sites, (cocoa, plantains, pigeon beans, rice), and were impressed with the level of work done at various nurseries.
Jusu B. Kannoh, and Famata Kanneh, Eco-guards, were among the 27 eco-guards who participated in the training. They expressed joy and appreciated SCNL and its partners for the opportunity to learn about forest management. Kannoh said, "The training made [us] get new knowledge on camera trapping, compact and Global Positioning System (GPS). These materials will help us when patrolling the forest to monitor animals and human activities".