SCNL Welcomes two interns from FTI
Opening corridors to empower young foresters
Apart from implementing projects, the Society for the Conservation of Nature of Liberia (SCNL), also give opportunity for young people who have an interest in forestry to come and receive additional training. This empowerment means that beneficiaries are respected and confident for future opportunities, mainly in conservation works. Josephine Z. Wansay and J. Victor Slah, Jr. have been recruited to serve as interns for nine months.  Both interns are graduates of the Forestry Training Institute (FTI), and hold a certificate in 'Community Forestry'. The interns said they are excited to join the SCNL Family and see it as an 'Opportunity to learn new information on conservation'.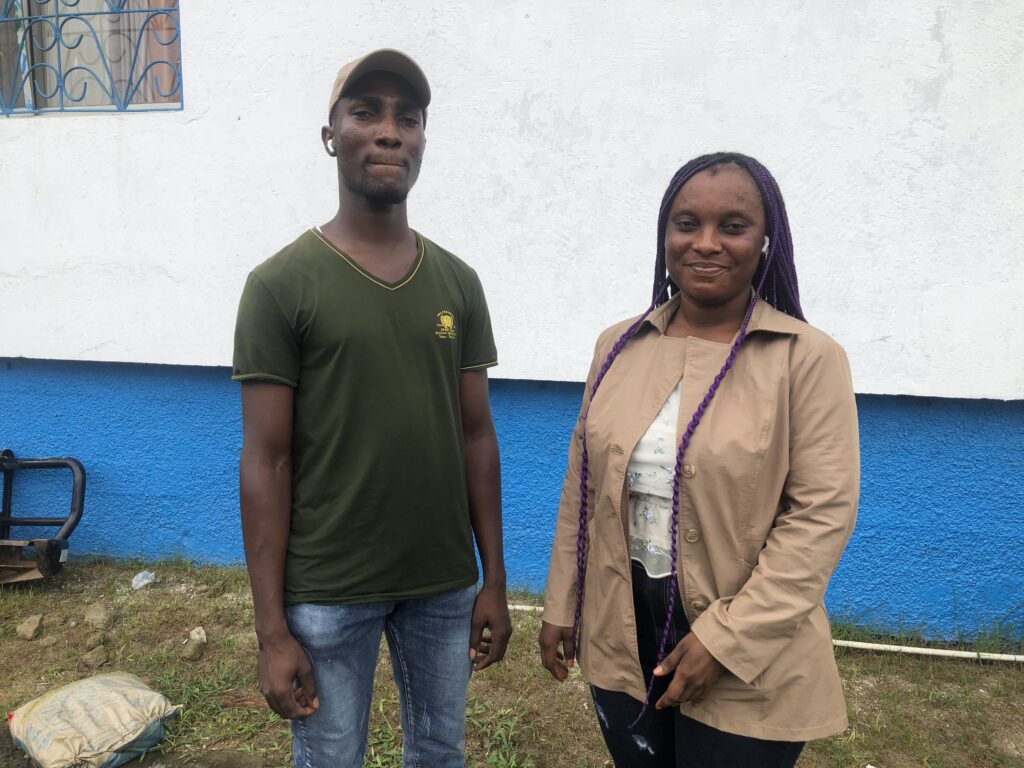 Wansay said growing up, she wanted to become a doctor but was convinced by her sister to go into forestry, and since she entered the field, she has grown much interest in it. At FTI, she had the opportunity to also served as an intern at the Higher Education for Conservation Activities (HECA). Both interns described SCNL as a "Friendly and caring environment" and hope to work hard during their stay. "I want the public to know that it is important to keep the forest because the animals are finishing due to hunting and other illegal activities. And if the forests are kept and maintained, they will continue to help human existence," she said.
For Slah, his passion for conservation came back in high school. At the Zwedru Multilateral High School, he was coached by a teacher, who told him forestry was a good field, and he took an interest and has since loved the field. He has received training from United Nations Development Programme (UNDP) in nursery and said his time at SCNL will focus on [learning and helping] the institution to keep growing. Slah says he is good at nursery, and is happy to share his knowledge, while also learning.
The lead on SCNL Science and Conservation, Mr. Dickarmien A. Deemie, said at SCNL, one of its strategic plans is to collaborate with national and international partners. It is in this light that two interns from FTI have joined the institution to be more empowered. "The interns will work with the Science and Conservation Development mainly, and be trained in biomonitoring and research. We encourage them to put in the time to work and remain focused. SCNL is excited to have them, and we're looking forward to a fruitful working time".
The Forestry Training Institute is Liberia's primary trainer of forestry personnel. The institute is located in Tubmanburg, Bomi County. The first graduating class of the Forestry Training Institute dates back to the 1970s, and many of its alumni have influenced forestry in Liberia over the decades. The Forestry Training Institute also provides other services in addition to educating forestry staff. These include, but are not limited to plant seedling provision (through their various Nursery programs), Ecotourism development (several trails around the FTI area.