Cleaning the environment, reducing poverty through youth empowerment
It was a time of learning when 60 Youths selected to serve as the 'Youth Eco-brigade' known as the "Snokri Eco-brigade" in Greenville, Sinoe County received intensive training from UNDP through the Society for the Conservation of Nature of Liberia (SCNL) in environmental stewardship, small business start-up management. During the interactive training, the youth eco-brigade learned about global warming, environmental hazard, weather, and climate. This part of the training session was presented by SCNL Johnson KoiKoi, Project Lead while SCNL Loan Officer, Yuconjay N. Barchue presented on business start-up and management.
The Government of Liberia (GoL), through the Ministry of Commerce and Industry, MoC, the Environmental Protection Agency, (EPA), and the Ministry of Youth and Sports, (MoYS), with support from UNDP has been supporting several vulnerable and unemployed youth across the country to clean the seashore and communities, while at the same time providing them financial assistance for small businesses.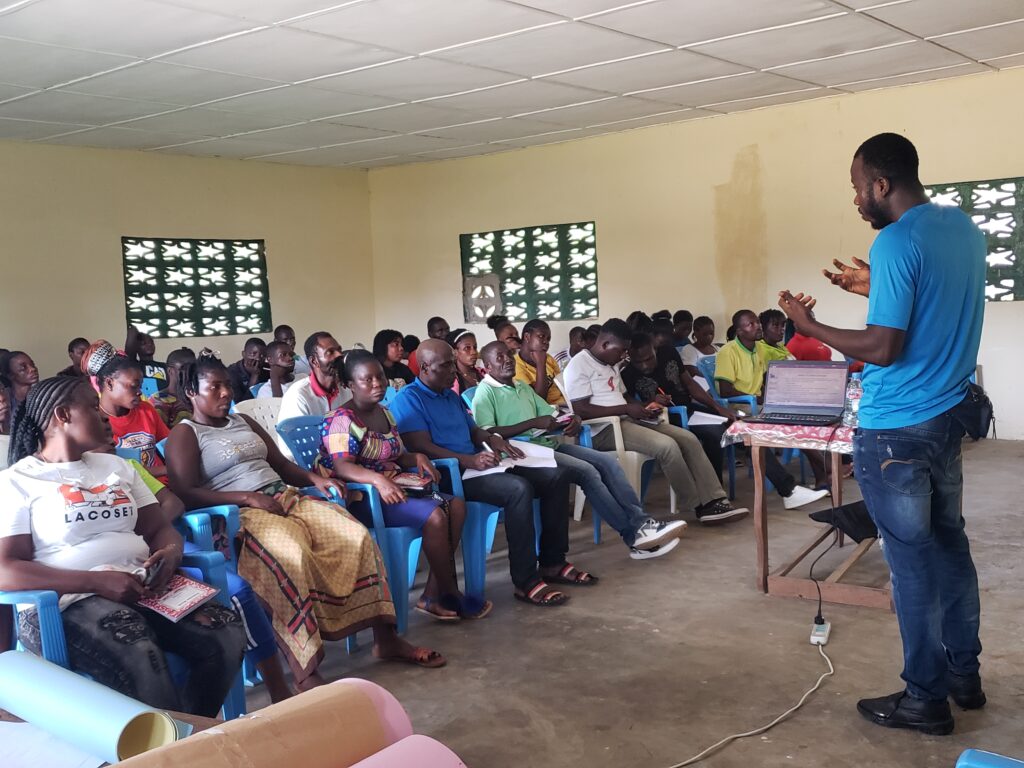 Earlier on, Mr. Koikoi mentioned that the Youth Eco-brigade Program is a youth volunteer initiative that focuses on preserving the environment, as well as creating start-up livelihood and income opportunities for vulnerable youth who are unemployed and economically marginalized. Mr. KoiKoi further said that initially in 2021, 60 youths were selected in Grand Cape Mount County known as the "Lake Pisco Eco-brigade". They were empowered to clean the seashore and communities. He added that this year, UNDP along with its partners, MoC, EPA, MoYS, and its implementing partner, SCNL, extended the program to Grand Bassa and Sinoe Counties where 120 youth were selected to serve as youth eco-brigades.
"With the growing human population, particularly along the coast, comes increasing waves of severe environmental degradation, pollution and sedimentation of water bodies, degradation of ecosystems such as swamps, wetlands, and the pollution of water waves, and biodiversity loss due to human pressure. The youth eco-brigades are trained to clean the seashore and communities while provision is made to improve their livelihood," he said.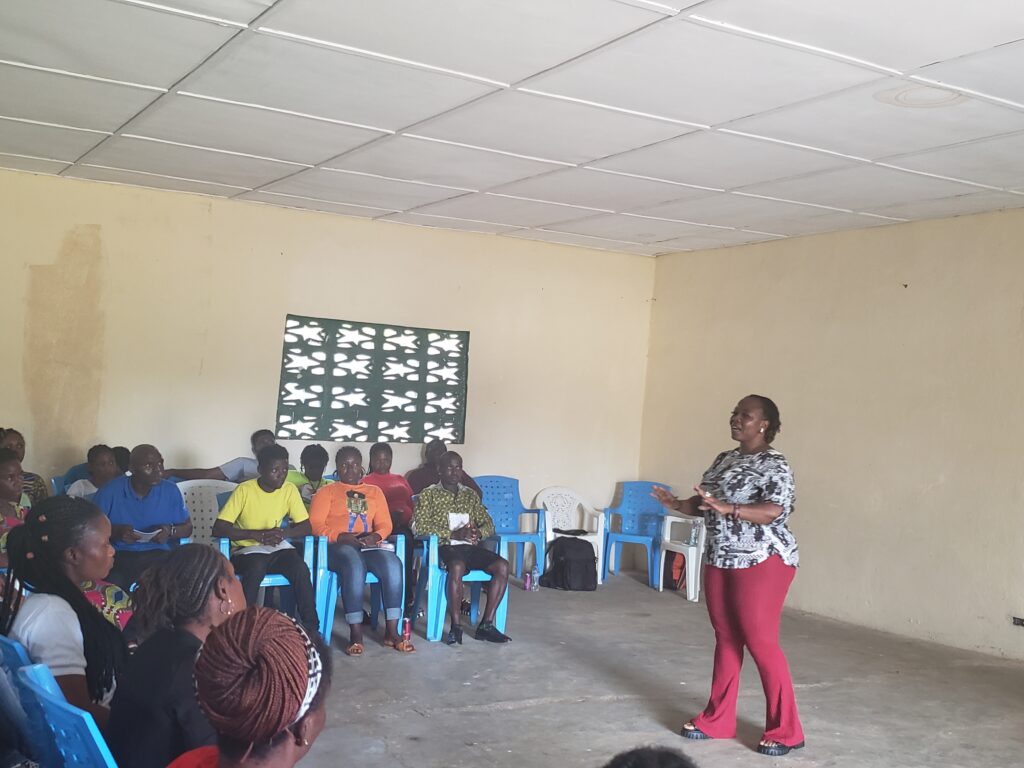 Acting Superintendent, Greenville, Darwin Berry, and Mr. Otis Seton, City Mayor, making remarks, appreciated UNDP, the GoL, and SCNL for the program. Mr. Berry cautioned the selected youth not to play, but to take the program seriously because it is a privilege for them to have been selected from among many competent youths.
"Many young people are in Greenville, but you were selected, so make the best use of this opportunity. You will not be allowed to sit at home and think you will benefit from this program. Those selected, we will keep an eye on you, if you are not available, we will work with the team to get you replaced. This initiative is for the benefit of Sinoe County, so while UNDP, GoL, and SCNL are empowering you, we, the [local leadership] are available to work along with you but if you fail to be committed, we will have to let you go".
Patrick S. Saywon, Captain, Eco-brigade, and Louise Tarwule Co-Captain, Eco-brigade, Greenville, expressed joy to have been selected to serve. "I appreciate the government, UNDP, and SCNL for the opportunity. The training was educative… I learned about business management, and how to save and make more profits. When it comes to cleaning up, many people have problems in assisting the process, but I hope residents of Greenville will work along with the Youth Eco-brigade to ensure our city is kept clean and green. To all the Youth Eco-brigade, let's stay focused, work hard and make this program a success," Tarwule said.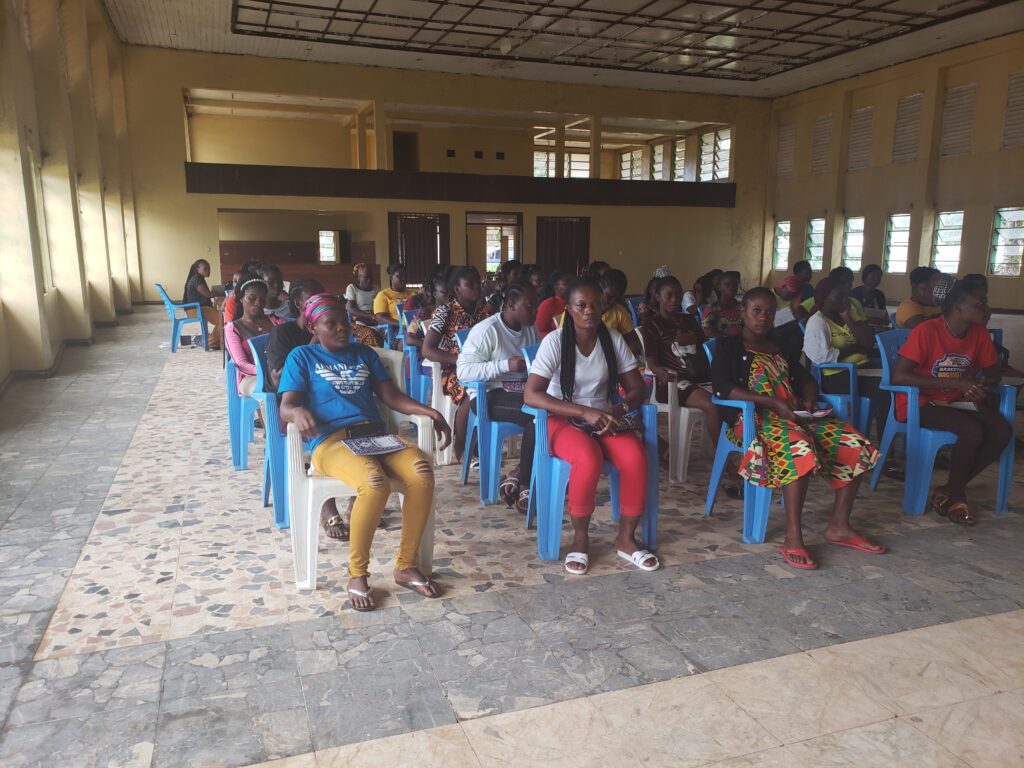 For Saywon, the training session was an eye-opener for him. He lost his business years ago due to poor management. He said, "The business session of the training, I learned a lot. I used to make business, but I didn't understand savings and so I ate all my money, and the business collapsed. Today, I have learned and understood the value of savings, so my next business will not collapse because of what I learned from this training. The new knowledge acquired today will be put into practice".
Saywon currently works for the City Corporation of Greenville, as an artist, he produces songs to create awareness among residents of Greenville to keep the environment clean. "I am the Captain for the Youth Eco-brigade Greenville; I will work hard in making sure the youth participating in this training work and hold together for the success of the program. I am also hoping that the religious institutions, schools, markets, and residents work along with us in maintaining the environment".