Supporting the PAPFor Project through training and innovation
As part of strengthening SCNL Staff for the implementation of PAPFor Project, a team from the Royal Society for the Protection of Birds (RSPB), visited the Society for the Conservation of Nature of Liberia and provided training in camera trapping and SharePoint Data Management for SCNL Science Conservation and Project Departments. Dr. Penny Gardner, RSPB Research Scientist, trained the staff in camera trapping and biomonitoring, while, Dr. Luba Meshkova, RSPB GIS specialist, trained in SharePoint Data Management training.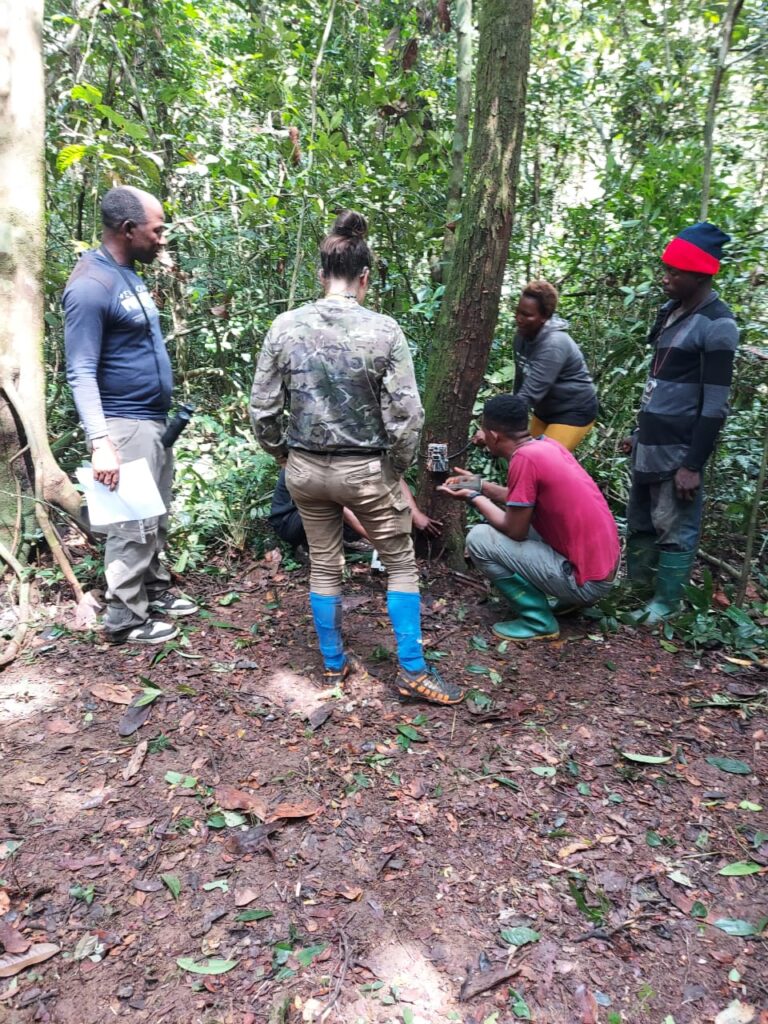 Dr. Penny conducted the training in Tima Town, the Headquarters of the Gola Forest National Park. She also conducted a practical camera trap deployment session with SCNL's staff, ecoguards, and some Forestry Development Authority (FDA) Rangers. Emmanuel Loqueh, SCNL Research Officer, who participated in the training, said the camera trap training was good and useful for SCNL Science Conservation Department. "Most of our camera data have not been synchronized in a database. The camera trap training provided that…we were trained in Map View Professional (software), a software used to gather all camera data. Thanks to Dr. Gardener for the opportunity to learn new software for the improvement of our work," he said.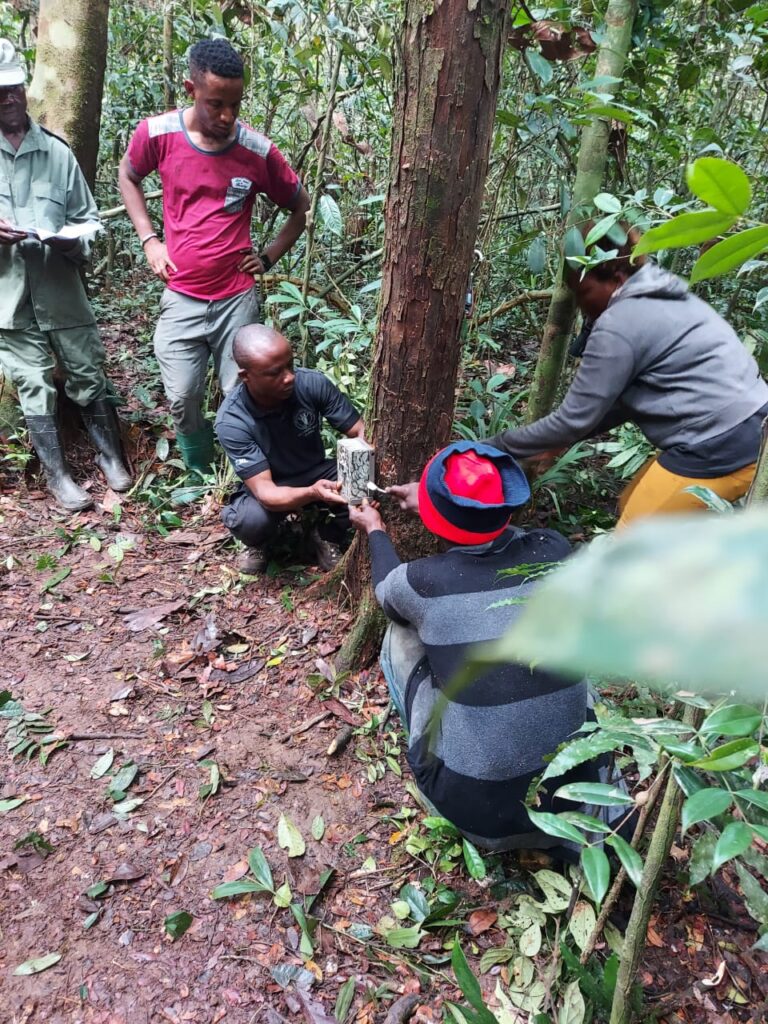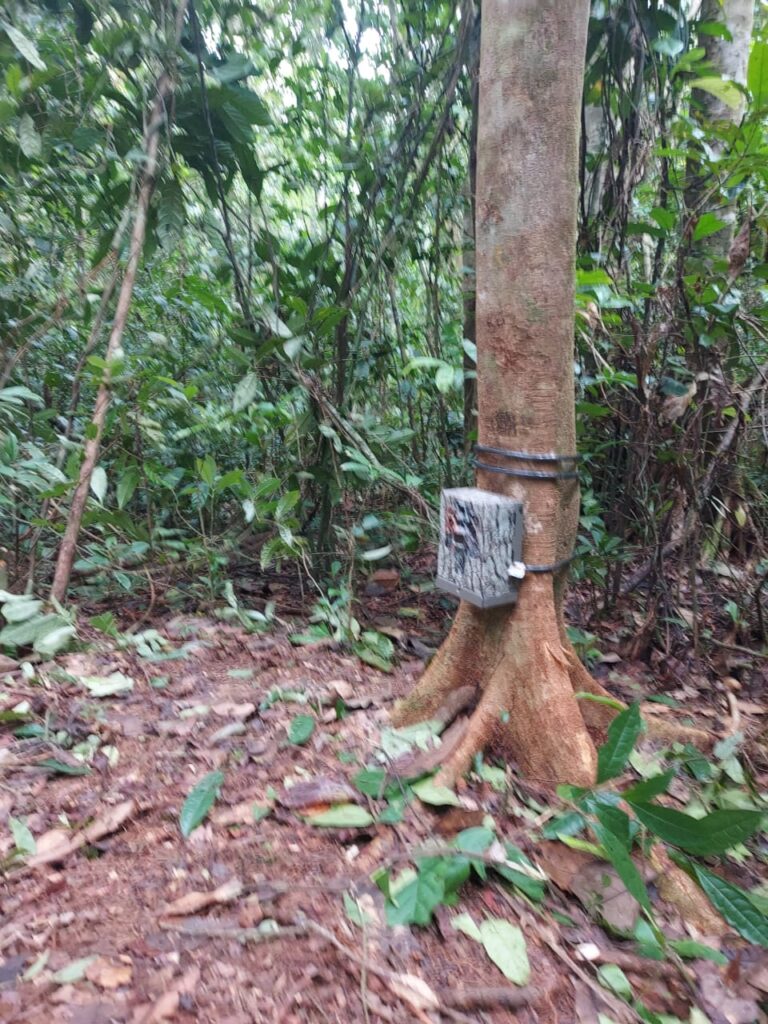 The second session of the training focused on SharePoint Data Management, Dr. Luba Meshkova, the RSPB GIS specialist led this session and taught the team how to set up their Microsoft account to access the SharePoint Site. She navigated the platform and uploaded essential documents to populate the site.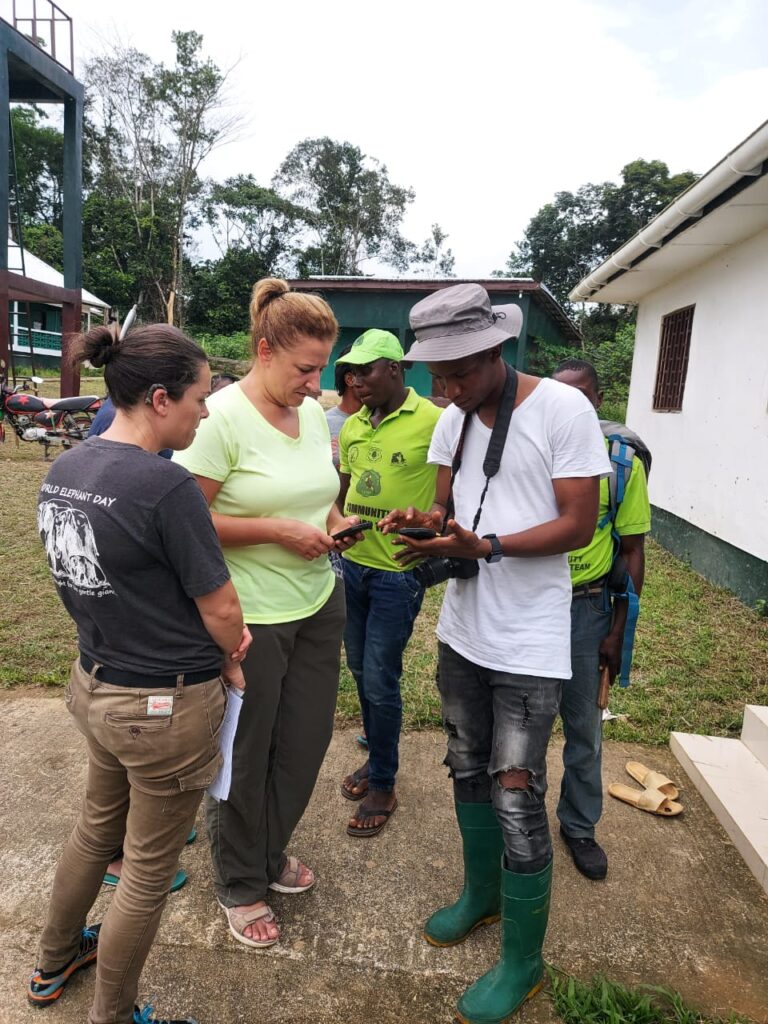 Meanwhile, RSPB International Project Officer, LisaMarie Newth, also visited SCNL to directly interact with beneficiaries, and learn about challenges under the Darwin project. The Darwin project is a Small Business and Microloan Program being implemented by SCNL. The Small Business and Microloan Program is being run along forest-edge communities, around the Gola Forest National Park, in Gbarpolu County. 320 women, as beneficiaries across eight communities in Kongba District, and the scheme is managed by the Normon and Tonglay Community Forest Management Body (CFMBs).
During LisaMarie's meeting with the beneficiaries in Camp Alpha, she held a focus group discussion and interacted with them directly. She also appreciated the strategies the women are using to repay their loans for the cycle.