Improving farmers' skills, encouraging cash crop production
Under the Liberia Forest Sector Project, (LFSP), founded by the Forestry Development Authority (FDA), and run by the Society for the Conservation of Nature of Liberia (SCNL), fifteen farmers from forest-edge communities in Grand Cape Mount County have begun an eleven-day intensive Farmers Field School (FFS) training, on cocoa production. The training which is taking place in Tahn, Grand Cape Mount County is providing a theory and practical components on cocoa production. Beneficiaries are expected to go back to their respective communities and serve as trainers for other farmers.
At the opening of the training, several local authorities from Manneh Clan were present. Tahn Town Chief, Jah Zohn welcomes the guests and participation, he wished the farmers a successful training and appreciated SCNL and FDA for the training. In remarks, Thomas Z. Binda, who proxied for Commissioner Authur M. Konneh, extended thanks to SCNL and FDA for the training.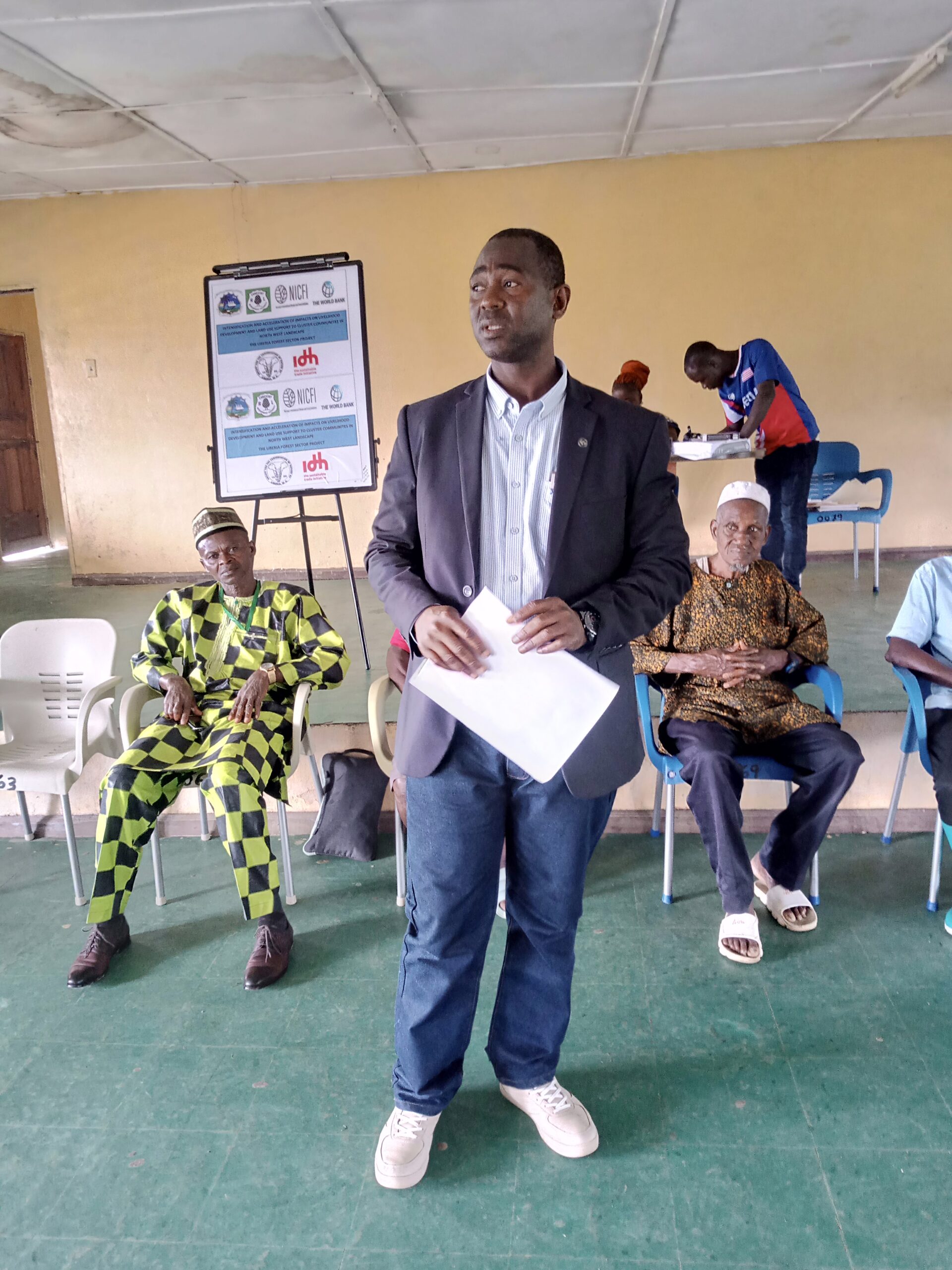 Implementing partner, Vainga Agriculture Development & Management Consultancy, (VADEMCO), National Program Manager, G. Ambullai Perry, on behalf of VADEMCO, also appreciated SCNL for the training. "You are welcome to the official FFS training. This training is expected to last for eleven days, and it consists of theory and practical, which has to do with cocoa production. The training will be intensive, so cooperation, energy, attention, and participation are needed from all participants for s successful training," he said.
B. Tarnue Johnson, Acting Agriculture Coordinator, Golakonneh District, said the opportunity provided to the farmers was important and encouraged the beneficiaries to take the process seriously. "This initiative taken by SCNL is to help you, the (farmers), and I believe when each one of you works more effectively, the training will be successful," he mentioned.
Gwendy Boimah, Clan Chief, Manneh Clan, said besides mining, no agricultural activities were ongoing in the clan. He expressed delight in the training of the farmers. "We didn't know anything about cocoa production, and SCNL is now introducing it to [our] people, it is welcoming".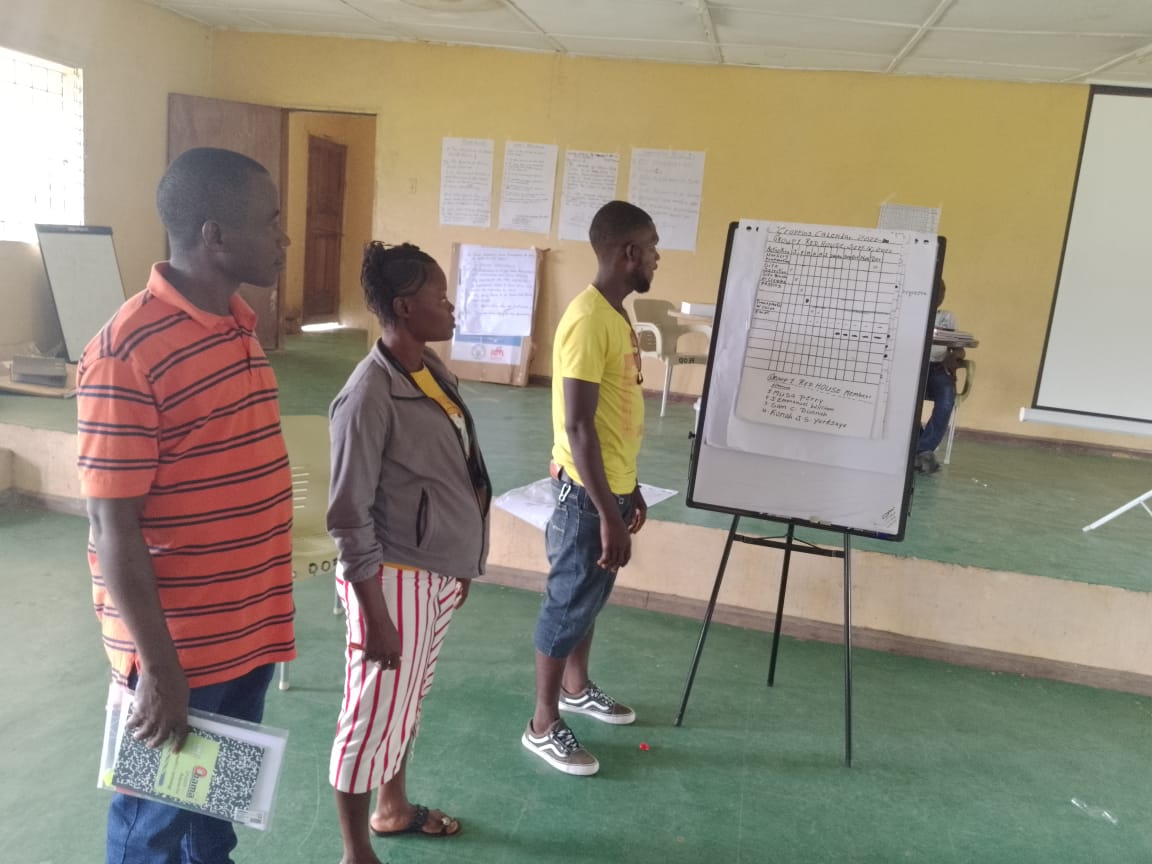 The clan chief further said in other areas, the production of orange, cocoa, kola nuts, etc. is ongoing, but such cash crop farming isn't available in Manneh Clan. "Take the training SCNL is providing very seriously! It is an excellent opportunity for the beneficiaries because the gold and diamonds will be mined, and subsequently, nothing will be left, but when you have alternative plants like cocoa, plantain, etc. Livelihood will improve in the communities. We are serious about farming, which is why I am grateful for this training in our Clan because these beneficiaries will train other farmers. thank you," he advised.
Richard Hoff, II, SCNL, Program Assistant, said the training is essential because some sister countries like Ghana and Ivory Coast are now ahead of Liberia in cocoa production, but Liberia can make a comeback if farmers are trained to start mass production of cocoa.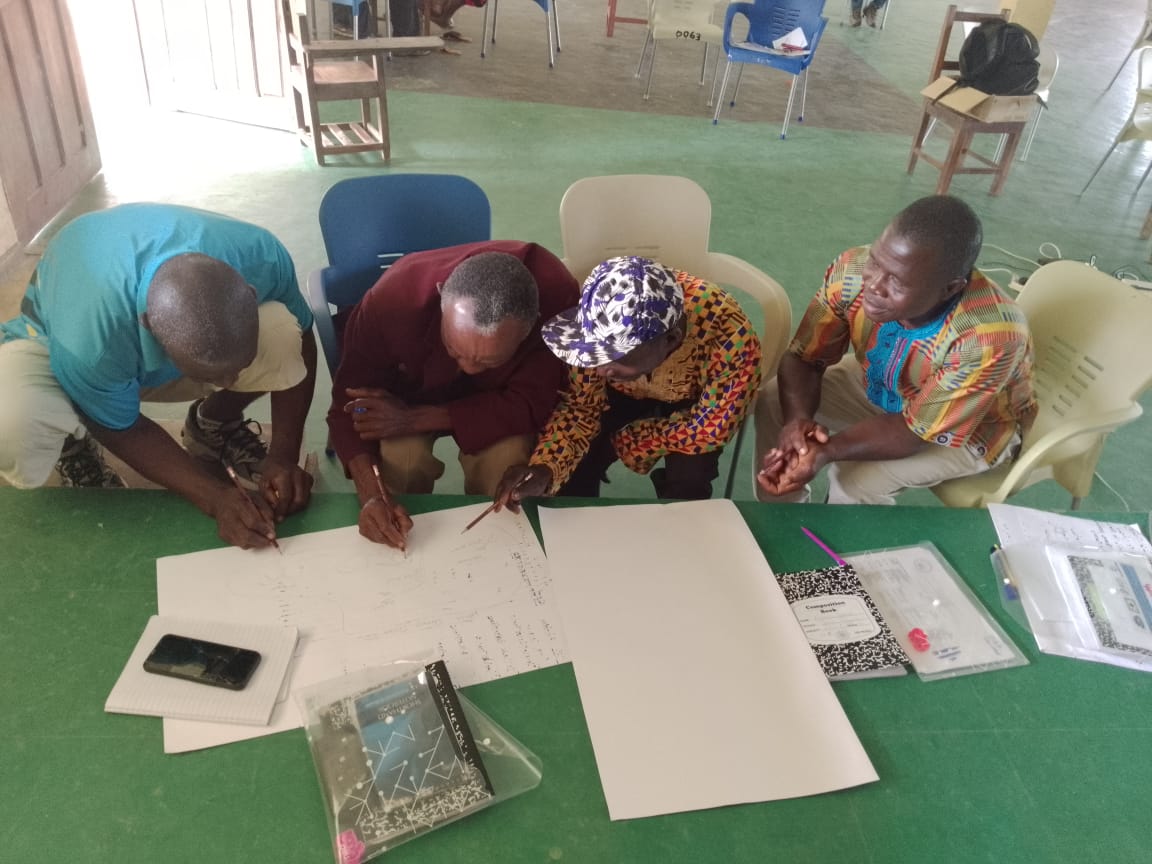 Hoff encouraged the farmers to think big by planting more cocoa, "You become an employer because you will employ people to work on the farm. Access to the market is key in the transportation of cocoa, but SCNL is concerned about that. As efforts will be made to grant farmers easy access to the market, it is important to now focus more on production".
He told the farmers when they are trained, and go out in the communities, they should be patient when training other farmers. On behalf of the Executive Director, Mr. Michael F. Garbo, and the Program Manager, Mr. Michael E. Taire, Mr. Hoff congratulated the participants and wished them a successful training.