Creating awareness for the protection of birds
The Society for the Conservation of Nature of Liberia (SCNL) joined the rest of the world, today May 14, 2023, in celebrating the World Migratory Bird Day. This year's theme: "Water: Sustaining Bird Life" brought together conservationists and environmental activists in the commemoration of the day. At SCNL, the celebration also coincided with the institution's regular monthly Bird Watching. The celebration took place in Gainda Town, Fendell Community, outside Monrovia.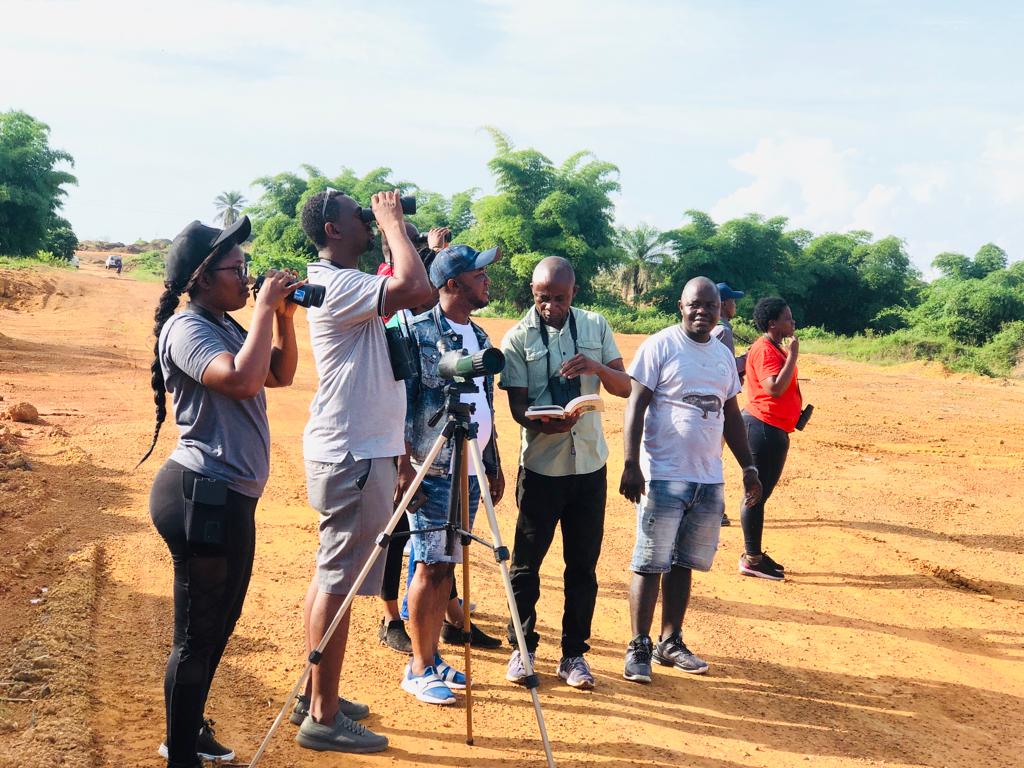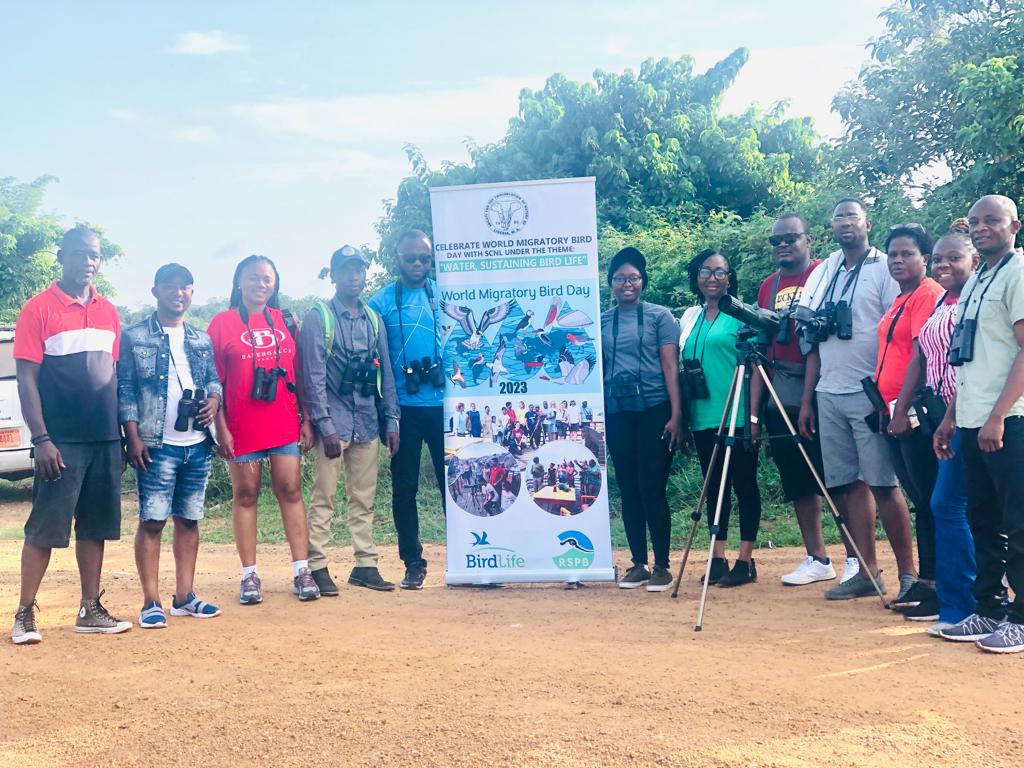 Some SCNL staff who graced the occasion presented on the importance of migratory birds, and their seasons of the flyway. The world celebrates the day to create awareness of the threat birds face across the world. By doing so, people around the world will make their voices and reach out further, throughout the flyways, with the fact that bird conservation is, indeed, a global crisis. SCNL remains committed to conserving nature, and hopes globally, everyone will continue working together for the preservation of the environment.