Beautifying nature, creating jobs
The Society for the Conservation of Nature of Liberia (SCNL) on April 21, 2023, joined conservation partners, (national and international), the Bassa Town community leaders, civil society organizations, and several high-profile guests, including the ambassadors from Lebanon and Germany, the Assistant Minister, Princess Turkolon, at the Ministry of Information, Culture, and Tourism (MICAT), and the Deputy Managing Director of the Forestry Development Authority in an exclusive launch of the newly constructed Kokon Ecolodge, Libassa Ecolodge's new sustainable Eco-tourism Resort in Bassa Town, Grand Bassa County.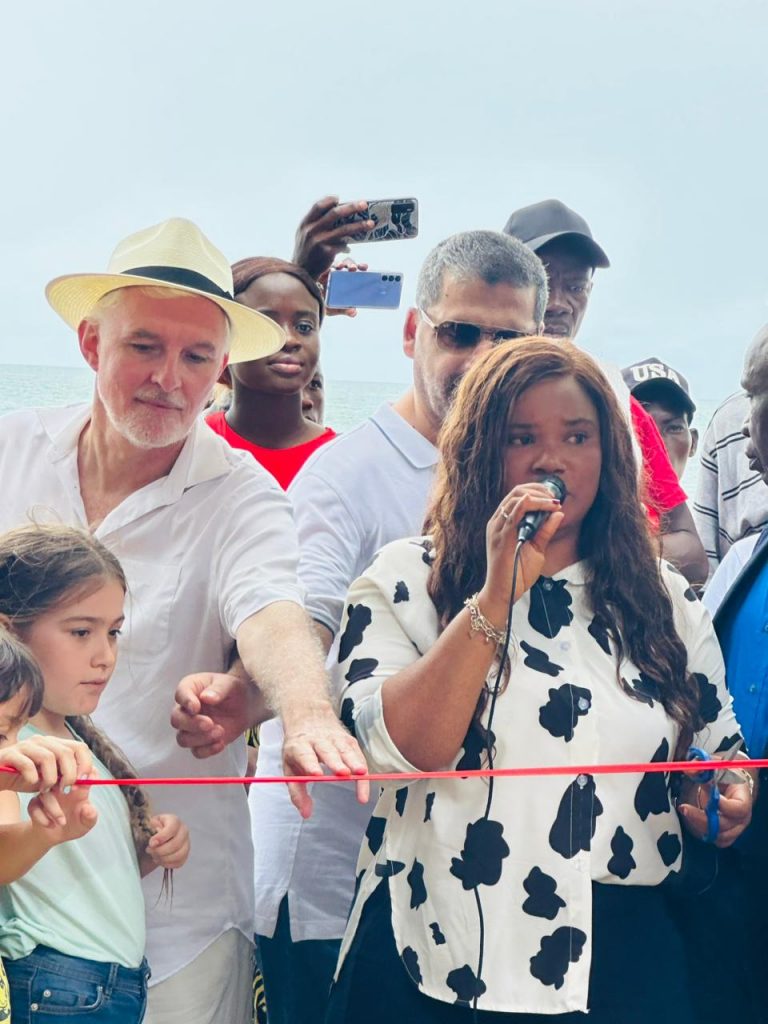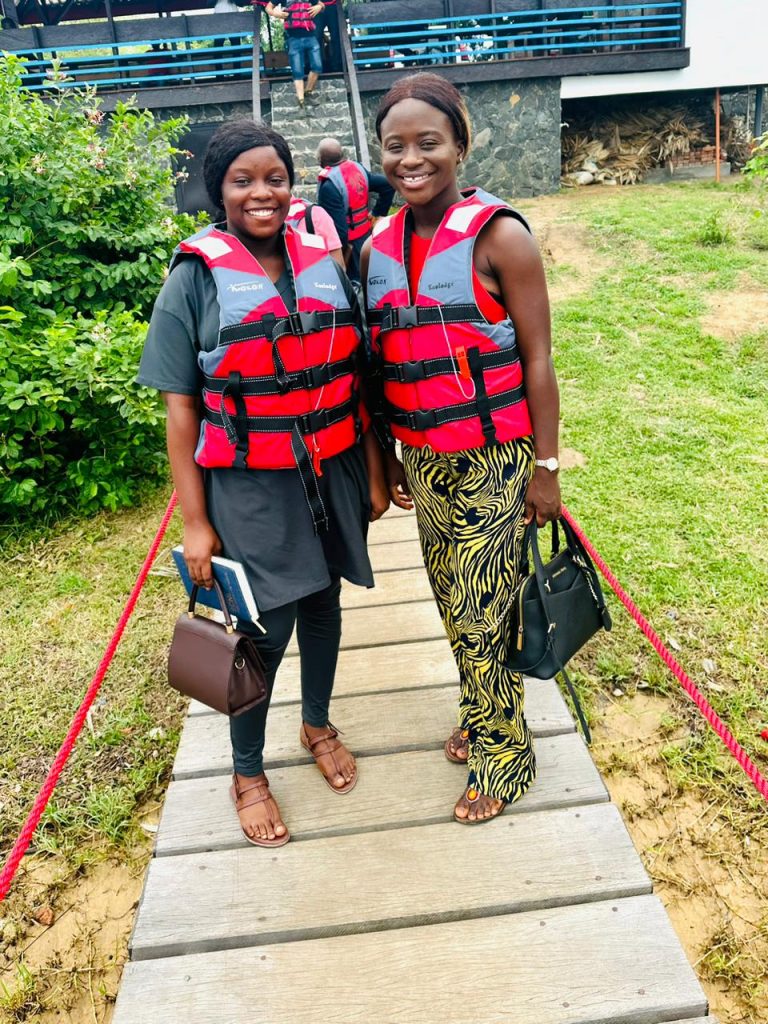 SCNL Sustainable Finance Coordinator Sylvia Dorbor and the Assistant to the SCNL Executive Director, Lorpu Quaqua represented the institution at the opening ceremony. The amazing Kokon Ecolodge provides visitors with a [unique and authentic] experience that allows them to appreciate and connect with the natural environment. Getting across to the ecolodge requires riding a boat over three rivers—the Gba, Farmington, and Du-Rivers—and a golf car ride in an open field, which can be compared to a game drive in other African countries, even though there are no animals in the open field yet.
In addition to providing visitors with a unique and authentic experience in a natural setting, one comparative advantage of the ecolodge is its sustainability framework. The entire lodge is powered by solar energy, including electric golf cars. To minimize plastic waste in the ocean, guests are restricted from taking single-use plastics or plastic bottles across to the ecolodge. The lodge provides reusable water bottles, which guests can refill using water pumps.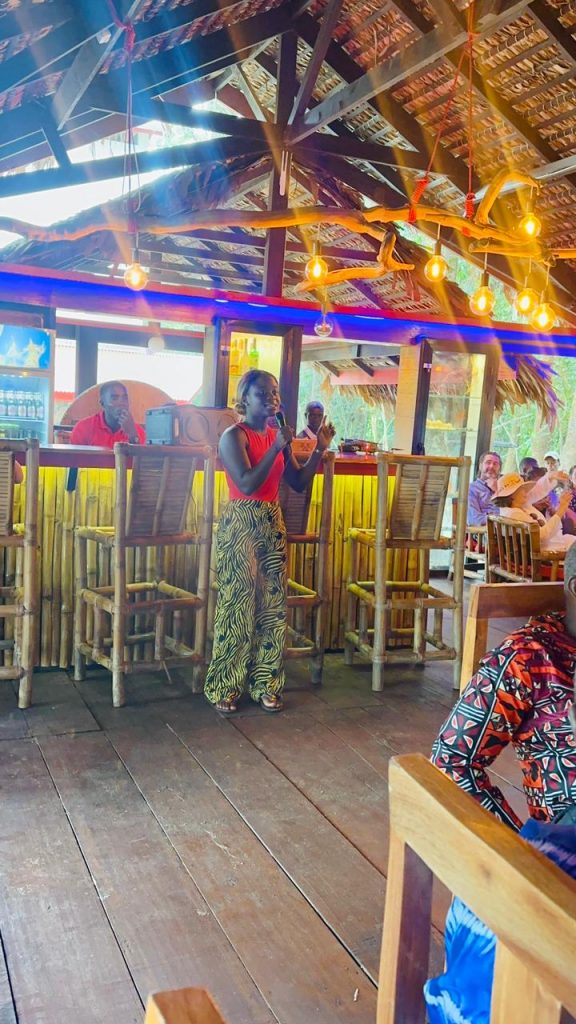 Miss Dorbor, making remarks on behalf of SCNL, expressed thanks and gratitude on behalf of the Executive Director, Mr. Michael F. Garbo, and staff. She called for more sustainable initiatives across the country. "The eco-lodge natural systems (mangroves, trees) provide benefits for the environment through climate change mitigation and biodiversity conservation. It also boosts the economy and provides green jobs for local communities nearby," she said. The Sustainable Finance Coordinator said that SCNL is open to partnerships to expand more of such sustainable initiatives across the country, including the Greater Gola Landscape. She also called for broadening the scope of private sector stakeholders to include development and investment banks to see first-hand the importance of investing in conservation.
"As sustainable finance practitioners, we are constantly looking for innovative ways to conserve nature, combat climate change, and improve the lives of local people, especially those who live closest to nature. And Kokon Ecolodge is nothing short of all the above" she concluded.