…Strengthening partnerships' efforts for forest protection
The Society for the Conservation of Nature of Liberia (SCNL), on May 16-17, 2023 attended a workshop organized by WABILED, under the title: State of Play of Initiatives and Tools Promoting the Coexistence of Forest Conservation and the Environmentally Friendly Development of Cocoa in West Africa.
SCNL Livelihood Officer, Matthew Williams represented the institution. Stakeholders from West African countries including Liberia, Guinea, Ivory Coast, Nigeria, Ghana, Sierra Leone, United Kingdom, European Union, USAID, Ecowas, and the Liberian Government. To understand the case study, carry out in those West African countries and to know the impact of cocoa on forests, and the effect of deforestation on forest edge communities in and around the upper Guinea forest and the Greater Gola Forest in the West African region. Some senior staff from the Forestry Development Authority (FDA), Dr. Nouhou Ndam of WABICC/WABILED reflected on the past work done by SCNL in the Gola -Forest and Gola Rainforest Conservation (Sierra Leone) work that was done.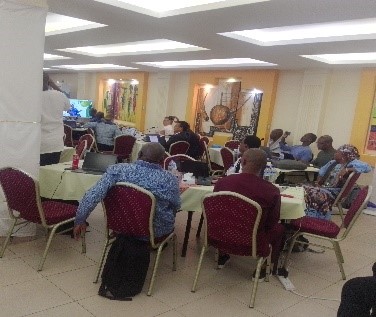 Cocoa development and impact on forest, planning ahead to ensure cocoa farm creation is not encroaching on Guinean forests, Cocoa development for zero deforestation, concept promoted in Ghana and Côte d'Ivoire, (Ghana Cocoa Initiative), presentation on the new EU deforestation-free commodity law, (European Forest Institute), good practices on forest-friendly cocoa farming, improving existing farms), exploring next steps for cocoa-forest coexistence in West Africa, how to promote cocoa as part of the economic system (chain of custody and fair trade, CIRAD on learning from the past: cocoa development and associated immigration and their impact on forests in Côte d'Ivoire and Liberia, were some of the topics presented and discussed.