Recipients Appreciate management for recognition
On January 21, 2023, at its annual retreat, the Society for the Conservation of Nature of Liberia (SCNL) awarded five deserving staff with awards for their hard work and dedication to the growth of the institution.  James P. Mulbah (Employee of the Year), Massa S. Passawe (Longest Serving Employee), Abraham B. Flomo (Conservationist Award) and Raymond Ballah Kpoto, and Mambu S. Sheriff (Dedicated Service to SCNL). During the ceremony, the audience cheered as staff were called to receive their respective awards. SCNL Executive Director, Mr. Michael F. Garbo, and the Program Manager, Michael E. Taire gave a background and contributions of staff awarded, and encouraged them to keep working harder. Recipients expressed delight to SCNL Management for the awards and promised to keep serving.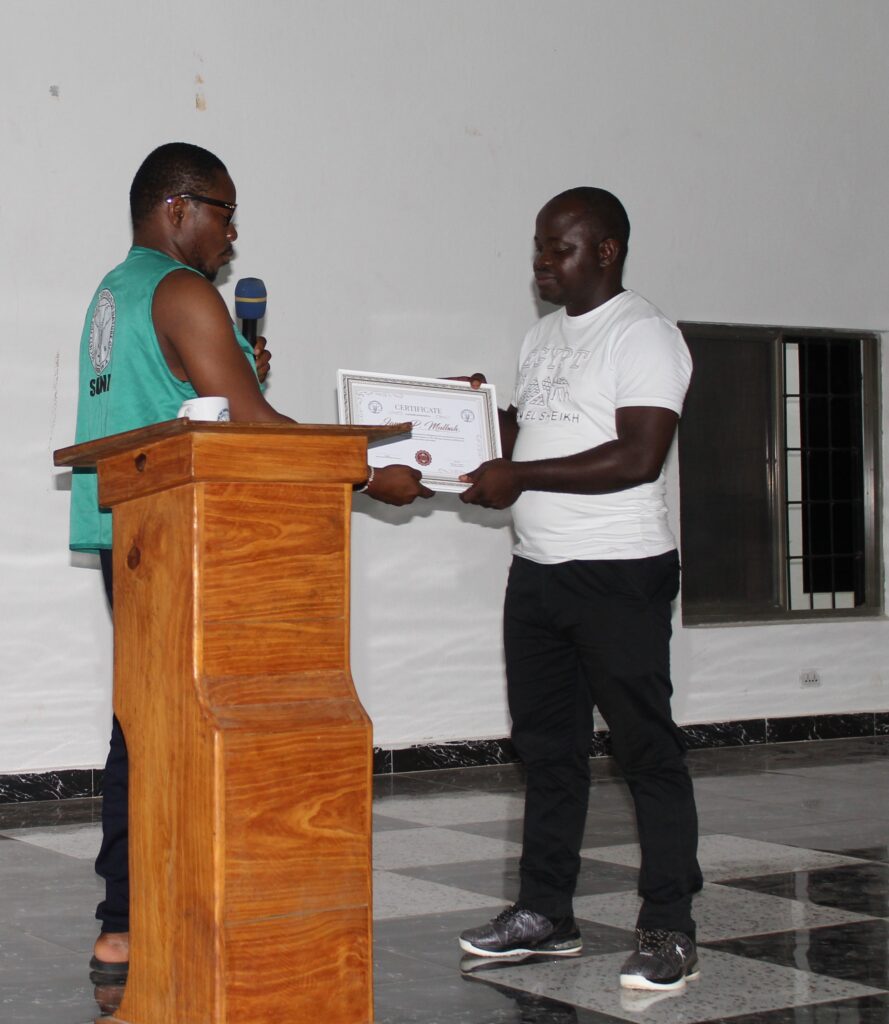 Particularly, Mulbah appreciated SCNL Annual Retreat Committee, 2022, and the entire SCNL Family for the recognition and award. "My motivation comes from the Musician, Mohammed Deen, in one of his songs: "No One Knows Tomorrow". It says anything you want to do in this life, do it well because no one knows tomorrow…. You may not know who is watching you as you perform your daily tasks, but do it with all your energy in getting the needed results. Let the award serves as motivation to staff and communities as we strive to conserve nature".
Mulbah remains grateful to the past and presents EU-Funded PAPFor Project Managers (Anne Gardner, Paul Buckly, and now Alade Adeleke for their leadership and mentorship. "I have learned a whole lot from these great personalities and I am still open to learning more for the enhancement of my work".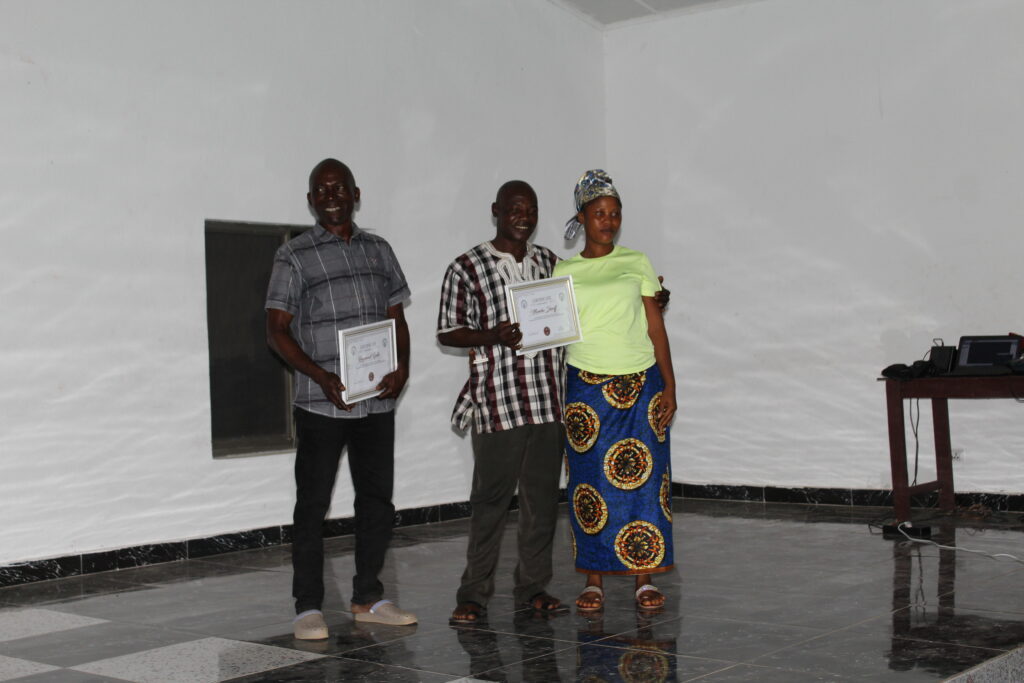 To his team and Senior SCNL Management, the employee of the year extended special thanks and appreciation to Mr. Michael E. Taire, SCNL Program, for all the support, and the field officers (Community Mobilization Officers (CMOs,) Research Technicians (RTs), Drivers, Eco-guards, and staff from the Forestry Development Authority (FDA) for their continuous support.