Highlighting the importance of protected areas, biodiversity, and health
The EcoHealth Alliance, under the auspices of USAID-funded Conservation Works, held a national workshop on One Health and Protected Areas at the Royal Hotel on March 10, 2023. The Society for the Conservation of Nature of Liberia (SCNL) was represented by its Executive Director, Mr. Michael F. Garbo, and the Sustainable Finance Coordinator, Sylvia D. Dorbor. Mr. Garbo was part of the panel that discussed the importance of Protected Areas (PAs) for climate, biodiversity, and health targets. During his deliberations, he emphasized the challenges associated with creating protected areas in rural Liberia, where he stressed people have a limited understanding of the importance of conservation through PAs..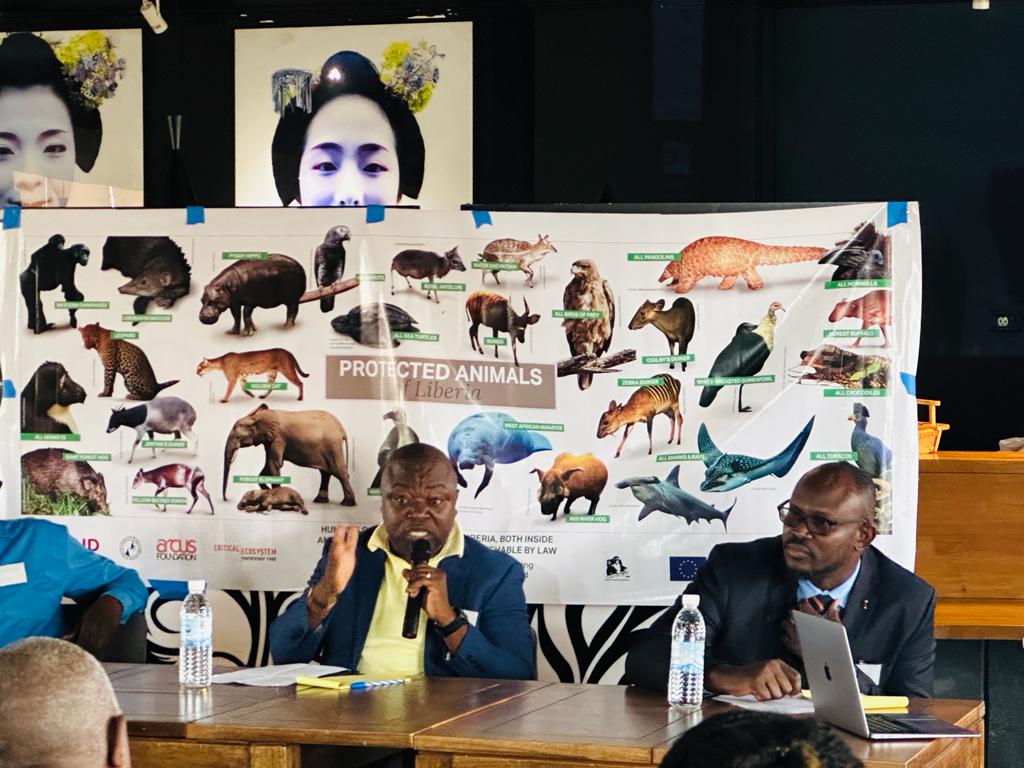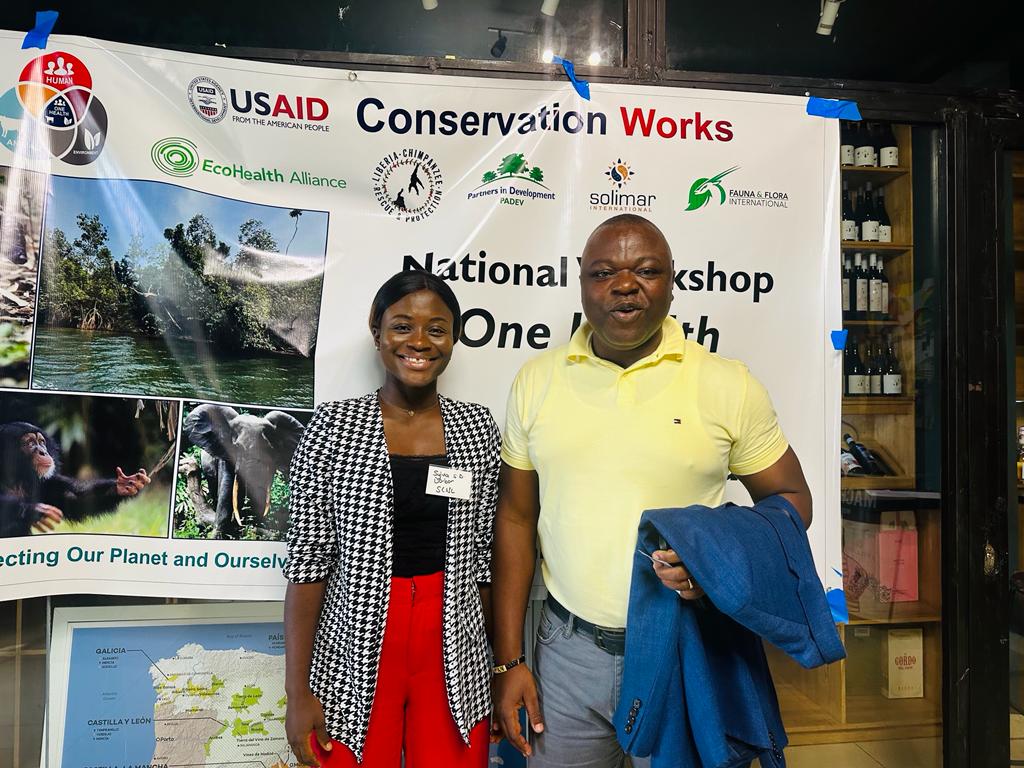 "Communities have a misconception that creating PAs would take away their lands. The government of Liberia (GoL) needs to work with partners and civil society organizations to effectively communicate the benefits of PAs and the strategy for managing PAs with communities," Mr. Garbo said. According to SCNL Executive Director, discussing PAs in the one health approach is important; however, for PAs to contribute to climate change mitigation and reduce the spread of zoonotic diseases, the focus should be placed on effectively establishing and managing PAs. Mr. Garbo then recommended that the project duration for establishing PAs should be at least ten years due to the hefty processes associated with PAs establishment.