Donate sanitary pads and other items to students and inmates
The Society for the Conservation of Nature of Liberia (SCNL), today, May 31, 2023, joined the Champions for Change (CFC) in distributing several sanitary pads, and other items to students and inmates within Montserrado County. The donations were done in celebration of World Menstrual Hygiene Day, which was officially celebrated on May 28, 2023. Menstruation is essential to [girls' and women's] health and well-being. Unfortunately, millions of girls and women worldwide lack access to menstrual hygiene facilities and products. World Menstrual Hygiene Day is a global event observed annually on May 28th to raise awareness about the importance of menstrual hygiene and break the silence and stigma surrounding menstruation. Prince Saye, Project Coordinator, CFC, and Mr. Dominic T. Johns, Team Leader, CFC said the donations were their organization's way of reaching out during this year's World Menstrual Hygiene Day.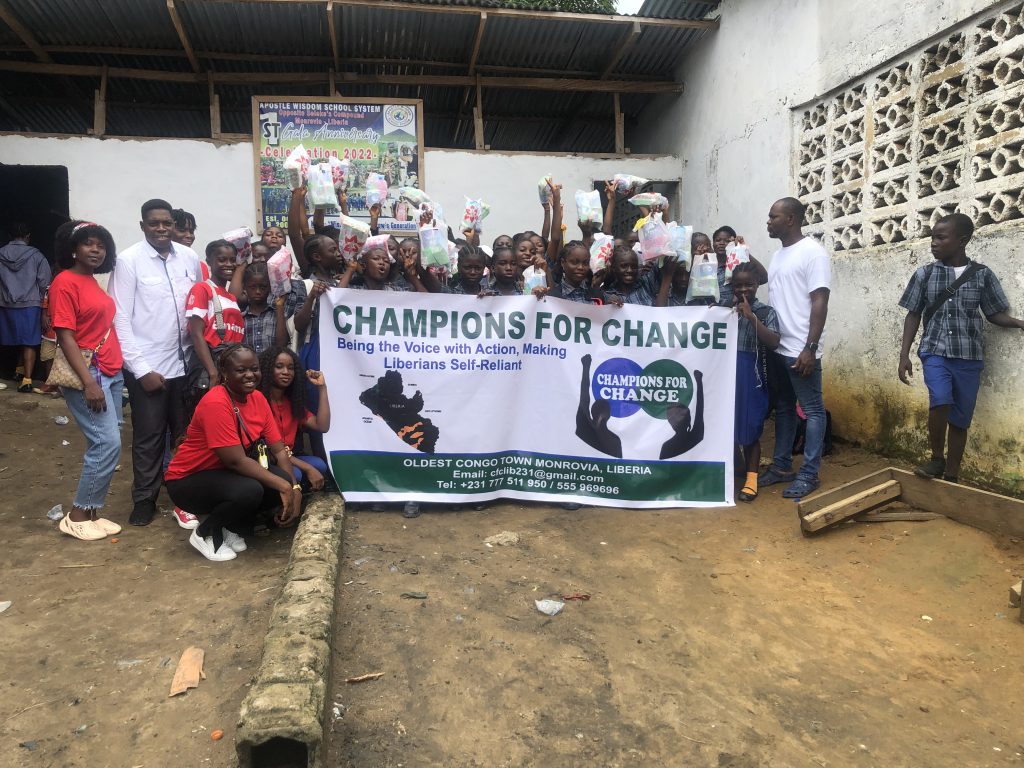 At Paynesville Adrial Academy and Apostle Wisdom School System, CFC volunteers Korlu Mulbah, Joyce Darpo, Walay P. Winneh, Blessing Cummings, Albertee S. Sirleaf, and SCNL communication, Policy, and Advocacy Officer, Clara K. Mallah spoke on menstruation, what to do when menstruating, stigma and symptoms before and during menstruation. The discussions were very interactive, and the students, teachers, and administration of both schools expressed satisfaction with the donations.
According to Victor N. Momolu, Principal, Paynesville Adrial Academy, there are close to 96 girls currently at the school. He said the school is challenged when it comes to assisting the students with sanitary pads, so the donation was timely. "Thanks to CFC for the initiative. The administrative staff appreciates the provision of sanitary pads and other items for the students … most of the students don't have sanitary pads, but some use tissues, so assistance like this help to ease the difficulties they're faced with when on their period".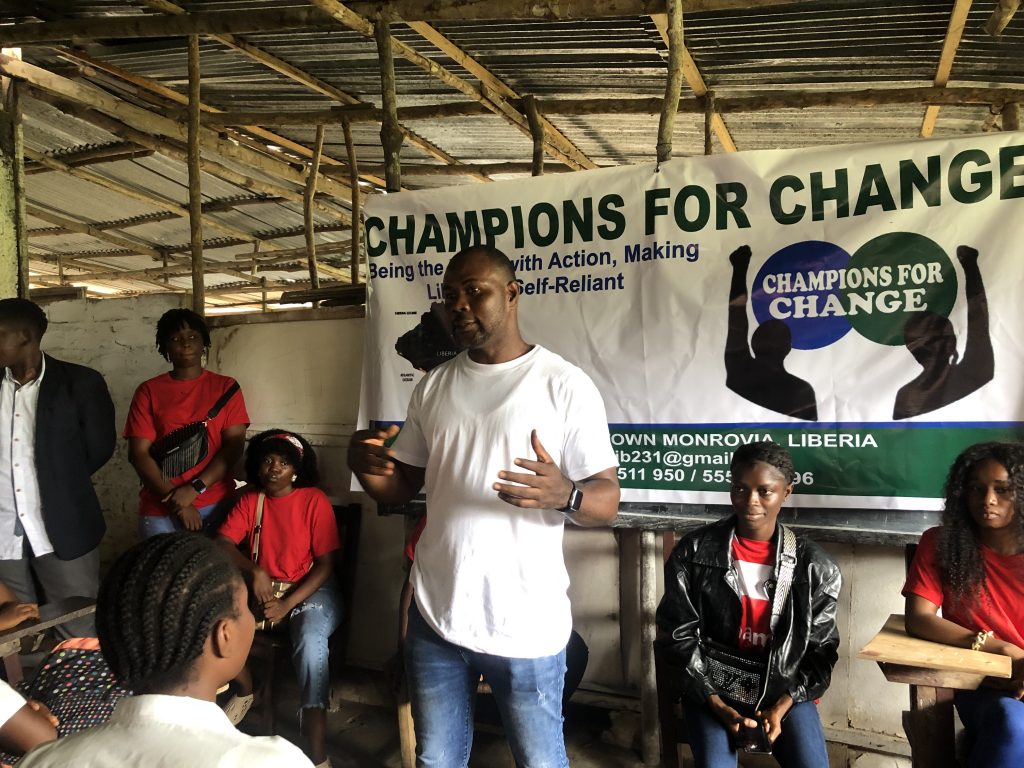 For Kokulo H. Gbagarwu, VPI, Apostle Wisdom School System, the bold steps taken by CFC to put smiles on the faces of school-going girls, will go a long way. "CFC didn't only provide sanitary pads and other items, but they provided education on menstruation… this is so helpful because the school has more than 70 girls, and there is a demand for sanitary pads, and hygiene education. We hope CFC will make this donation monthly to help our students," he said.
At the Monrovia Central Prison, the female inmates appreciated CFC for the donation. Musu P. Konneh, 10th grader, Paynesville Adrial Academy, and Massa S. Kamara, 4th grader, Apostle Wisdom School System, thanked CFC for the donations.
Konneh saw her menstruation at age 12, at school and home, she struggles to get sanitary pads because it's expensive. "I am happy for the sanitary pad, tissue, and other items, they are helpful… I will use them wisely because buying them monthly is expensive".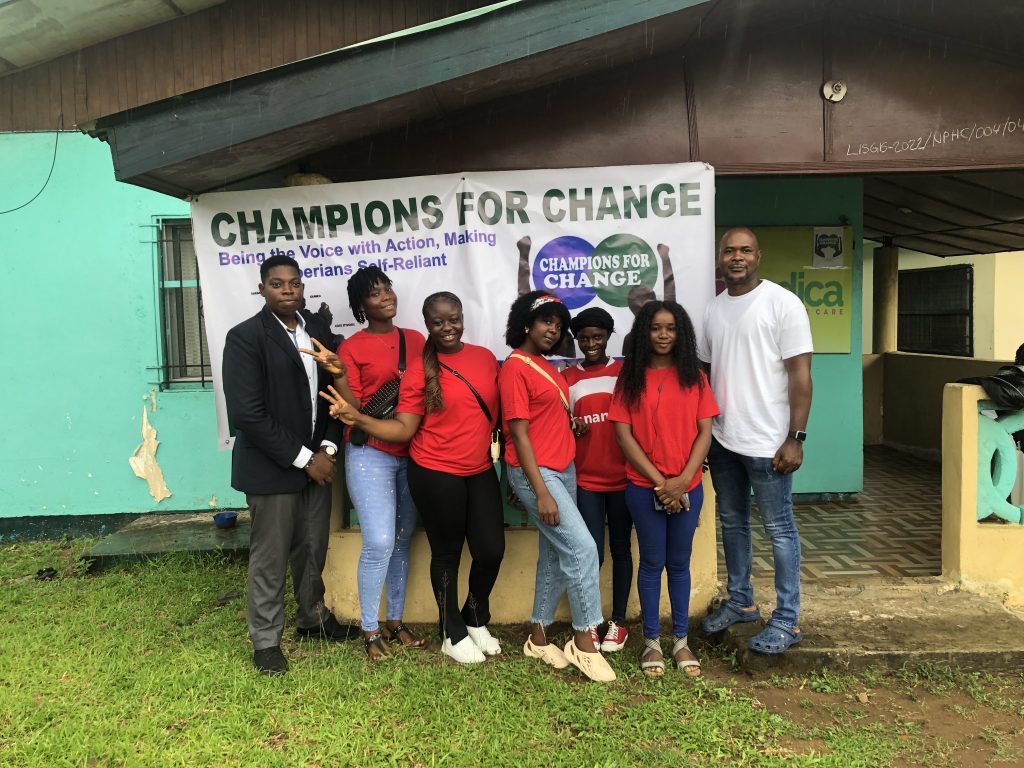 Kamara, 14, encouraged girls and boys at school to practice safe hygiene. "I am happy for the sanitary pads and other items… to everyone, daily, let's wash our hands, change our pads, take shower, and brush our teeth".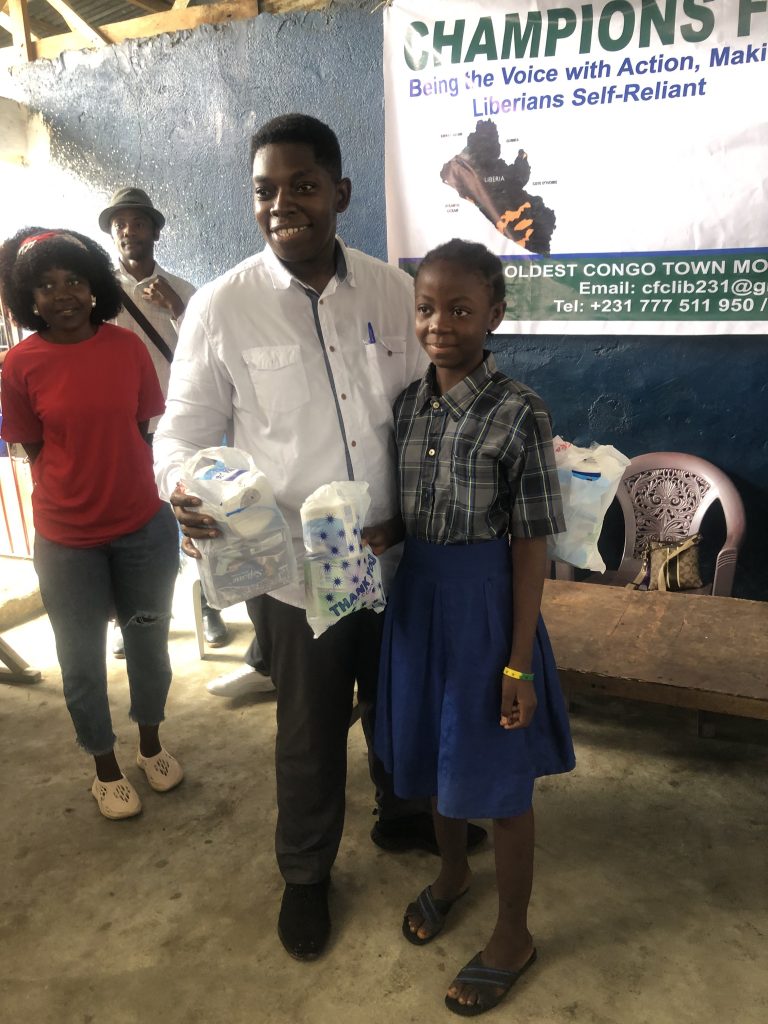 The CFC is a Liberian-registered Non-Governmental Organization (NGO) that seeks to contribute to the development of Liberians, by empowering youth (male, female, and physically challenged) within schools and forest communities to achieve their full potential.
Although the CFC started as a youth advocacy and good governance group within the natural resources sector, it has expanded operations to include several other areas such as SGBV and the protection of high-risk populations, women, peace, and security, Sustainable Natural Resources Management including good governance, rights-based approach to conservation, community participation, etc.
The CFC's mission is to improve good governance within the natural resources sector, promote gender advocacy, contribute to educational development through exchange programmes in communities, eco-tourism, conduct smart agriculture training and awareness, conduct informal and formal educational training programme, gender and development training and environmental awareness to empower Liberians in achieving their fullest potential.